2018 Paulino Bernabe Model 15 Concert Classical Guitar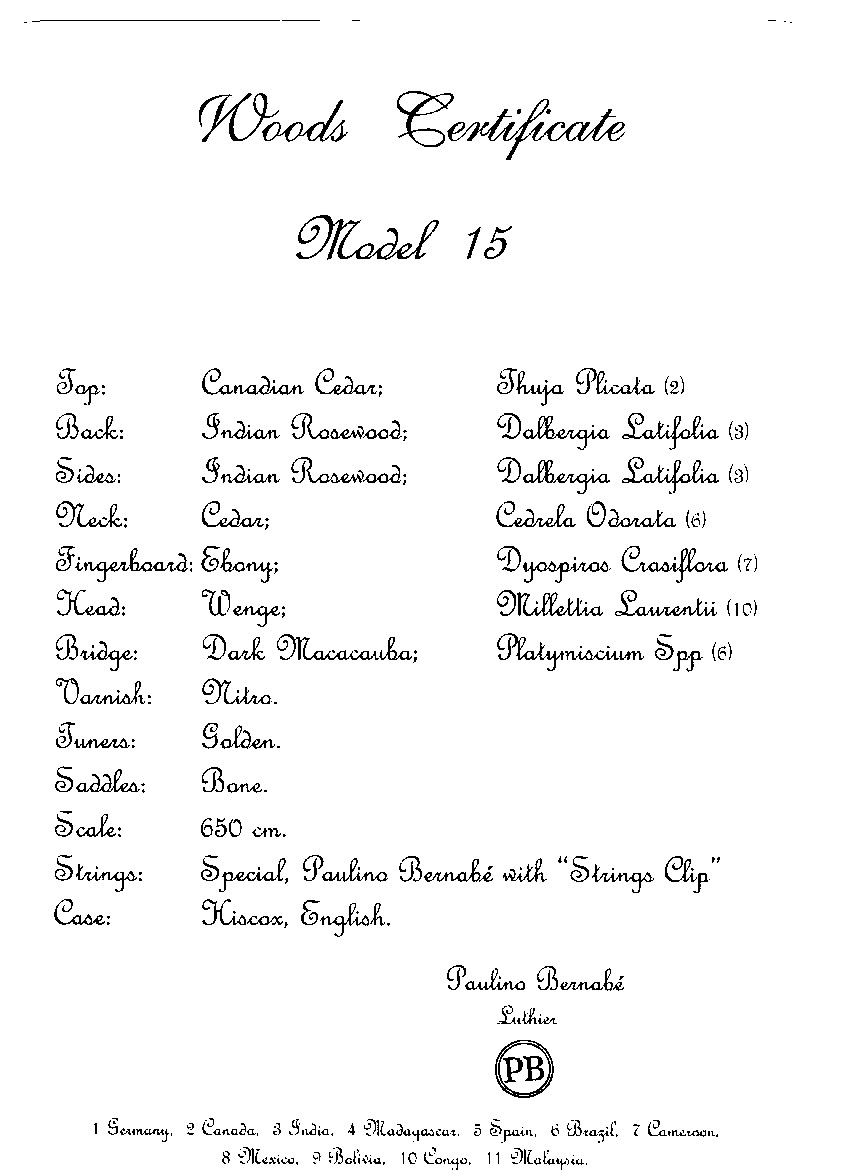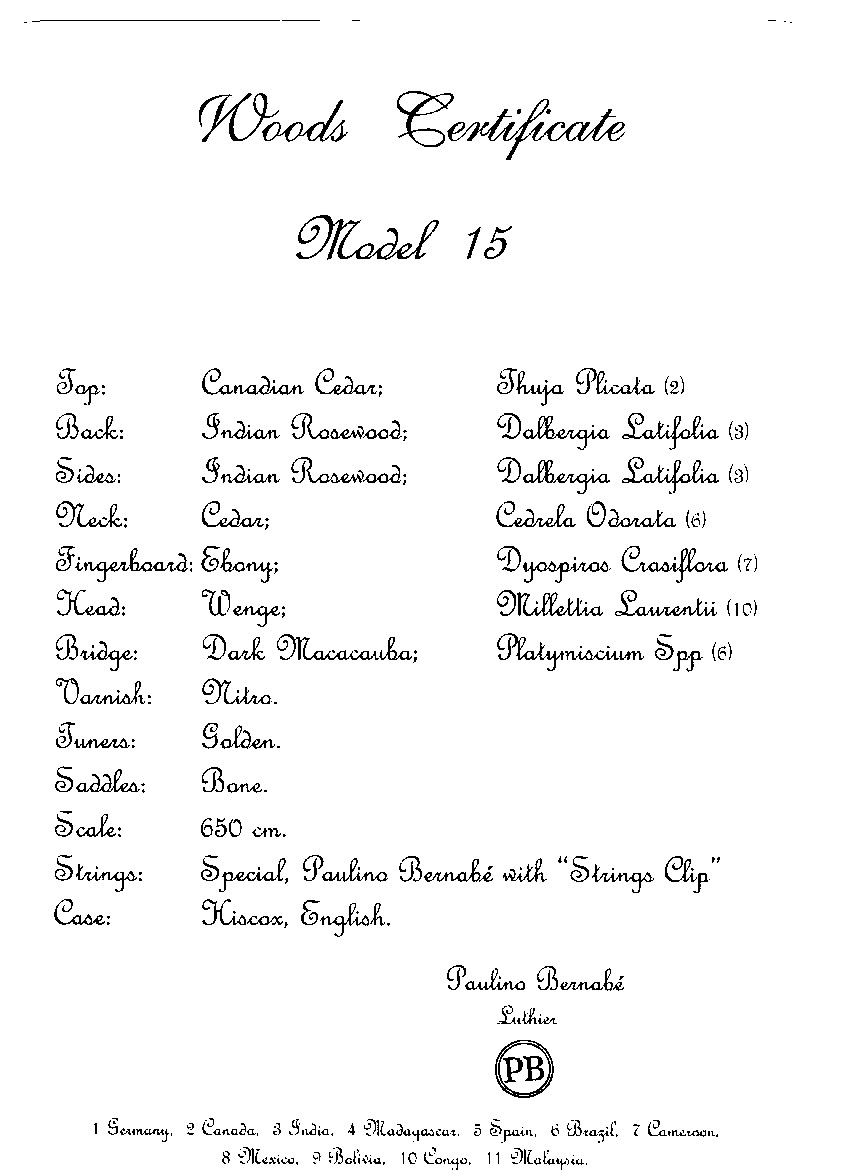 sold out
2018 Paulino Bernabe Model 15 Concert Classical Guitar
Make: Paulino Bernabe
Model: Model 15
Model Year: 2018
Top: German spruce
Back & Sides: Indian rosewood
Headstock: Indian rosewood
Bridge: Indian rosewood
Scale: 650mm
Nut: 52mm
Finish: Nitro
Tuners: Schaller
Strings: PB strings
Country: Spain
Case: Hiscox, England
Condition: New
Location: Tucson, in-stock.
Notes: This guitar contains Indian rosewood imported under CITES permits.
The Spanish luthier Paulino Bernabé Roman (born in 1960), the son of Paulino Bernabé Almendariz (1932-2007) literally grew up in his father's shop, formally began he working with his father in the early 1980s, and they worked side by side for 30 years. Like his father, he is a superb craftsman, constant experimenter seeking to improve both construction methods and the sound qualities of the guitar. As Paulino explained his approach to me, "it takes almost as much time to build an estudio model as it does a top concert model (artistic decorations aside), so why waste time building a guitar of inferior materials." The model 15 is constructed with high quality woods entirely by hand in his Madrid shop using the tools and techniques that traditional luthiers have long used, It is a fully professional guitar, and has the volume, projection, and quality of sound one expects in a concert instrument. The model 15 has the instantly recognizable Bernabé character of all his guitars--a bold, firm Spanish sound, great volume, projection, presence, evenness of tone, balance, and wide palate of color.