2018 Jesus Bellido SE27 Concert Flamenco Guitar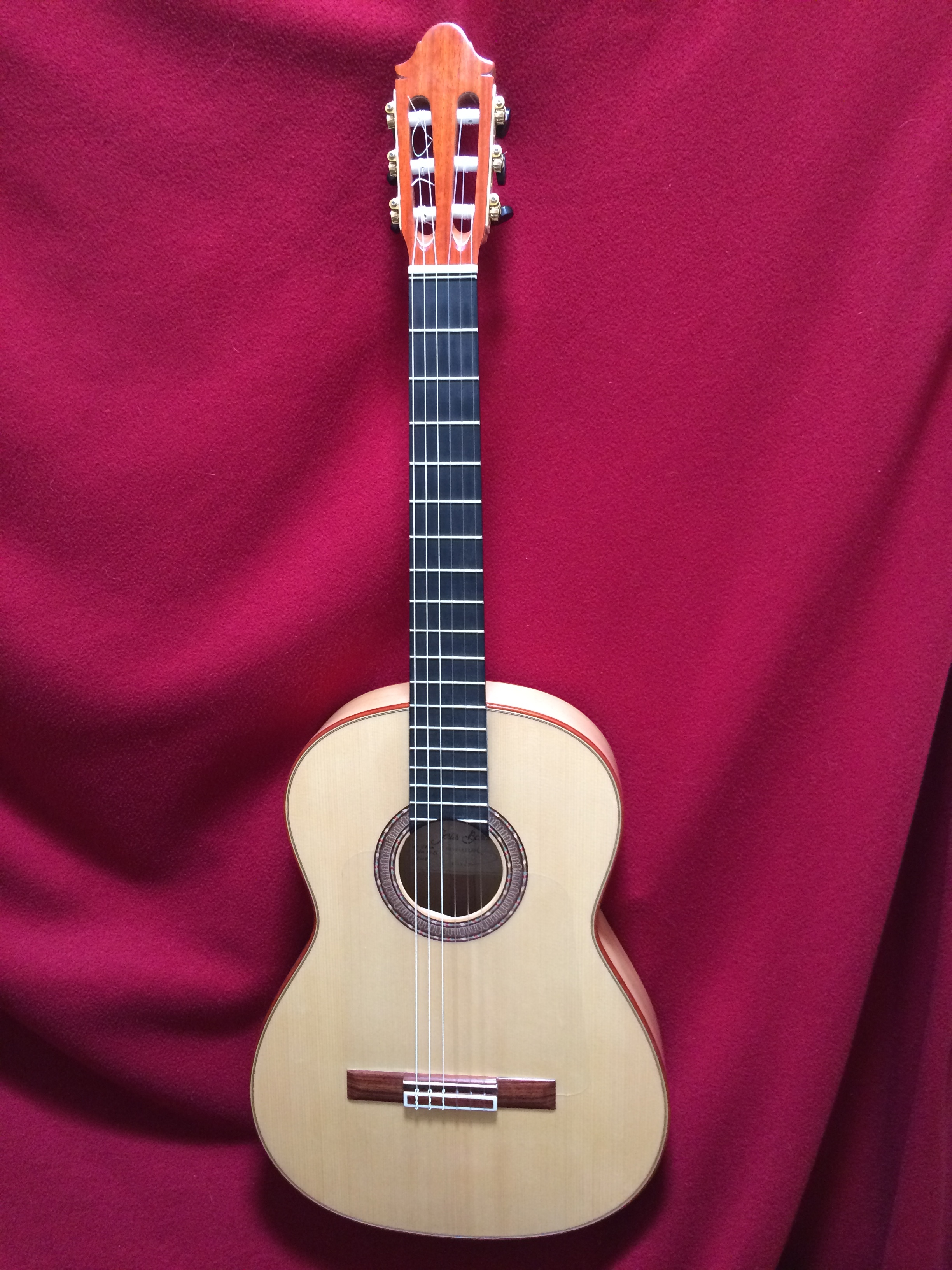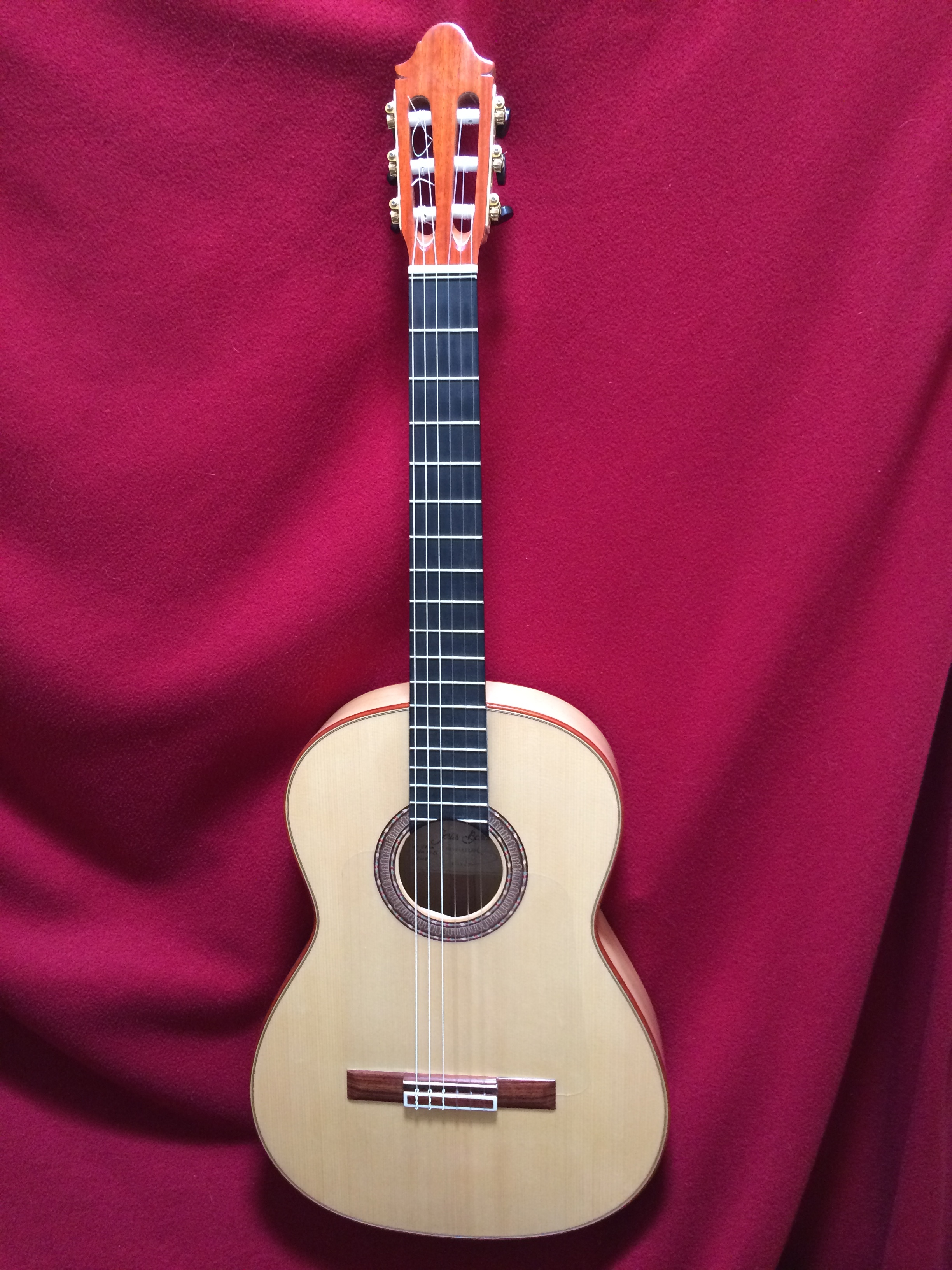 2018 Jesus Bellido SE27 Concert Flamenco Guitar
Make: Jesus Bellido
Model: 1a Concert Flamenco
No. 26 Secunda Epoca
Label: Signed by Jesus Bellido
Model Year: 2018
Top: German Spruce (Picea abies)
Back & Sides: Spanish Cypress (Cupresus semperviren)
Fingerboard: Ebony (Dyospyrus crassiflora)
Scale: 660mm
Nut: 52mm
Finish: French Polish
Tuners: Gotoh premium
Country: Spain
Condition: New
Location: In-stock, Tucson
Notes: Available worldwide, contains no woods that require CITES permits to import or export.
Jesus Bellido (b. 1966), son of Manuel Lopez Bellido, comes from a family of luthier, and is one of the finest luthiers in Granada. This 1a Flamenco model, is his top quality flamenco guitar. Because his family have their own saw milling machinery, he not only cuts his own woods from logs, but this allow him to offer guitars made of the highest quality woods at reasonable prices. This guitar is made of the finest master grade woods. The top is of best tight-grained German spruce and offers outstanding clarity of tone. The back and sides are made from impeccable Spanish cypress. This guitar is fitted with high quality Gotoh primium tuners, and has a zero fret for better intonation and playability. For the player this guitar has it all: a set up that low, fast and comfortable, great power, a true flamenco rasp and bark, and wonderful flamenco tone.