1978 Miguel Rodriquez Jr. Concert Classical Guitar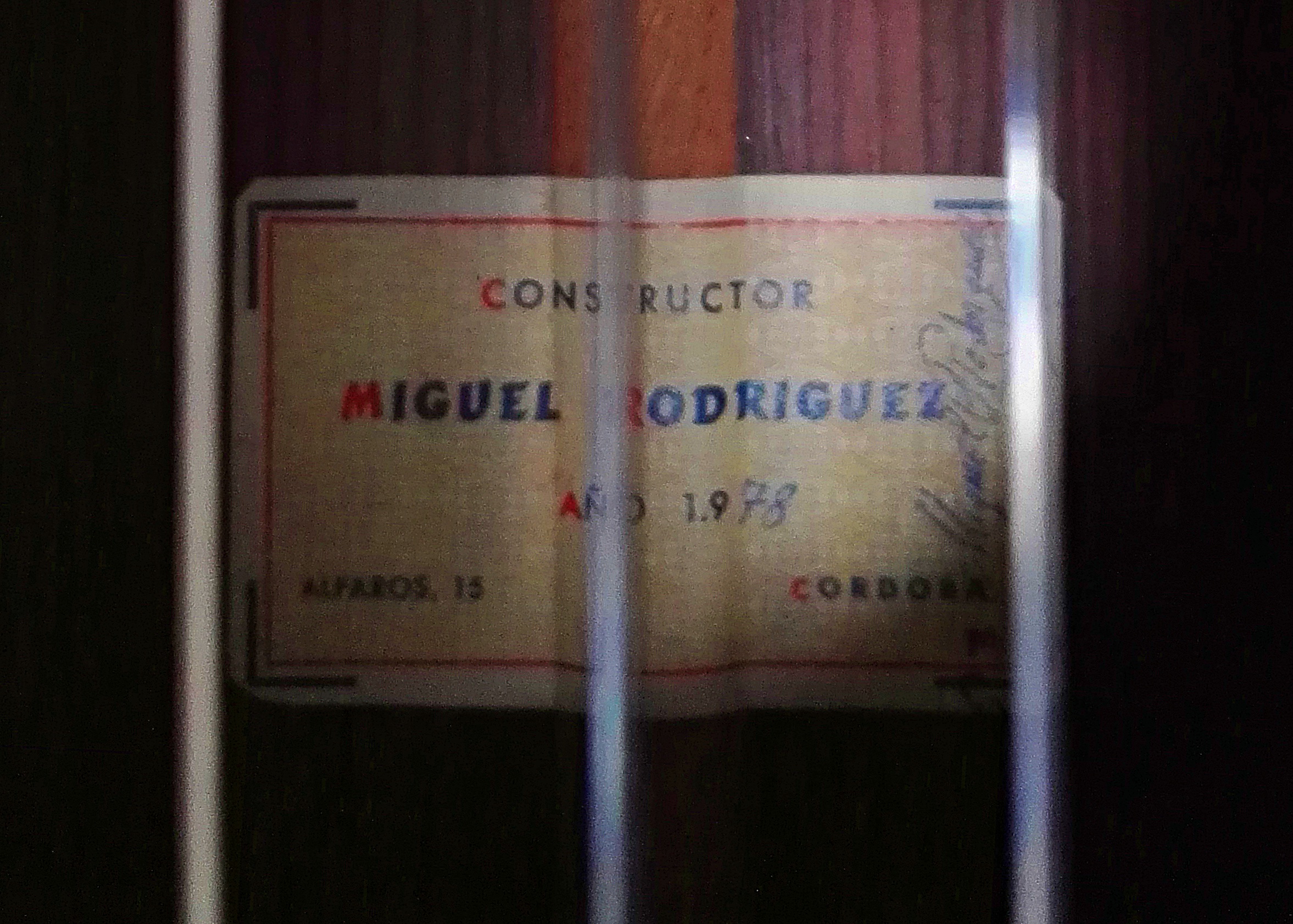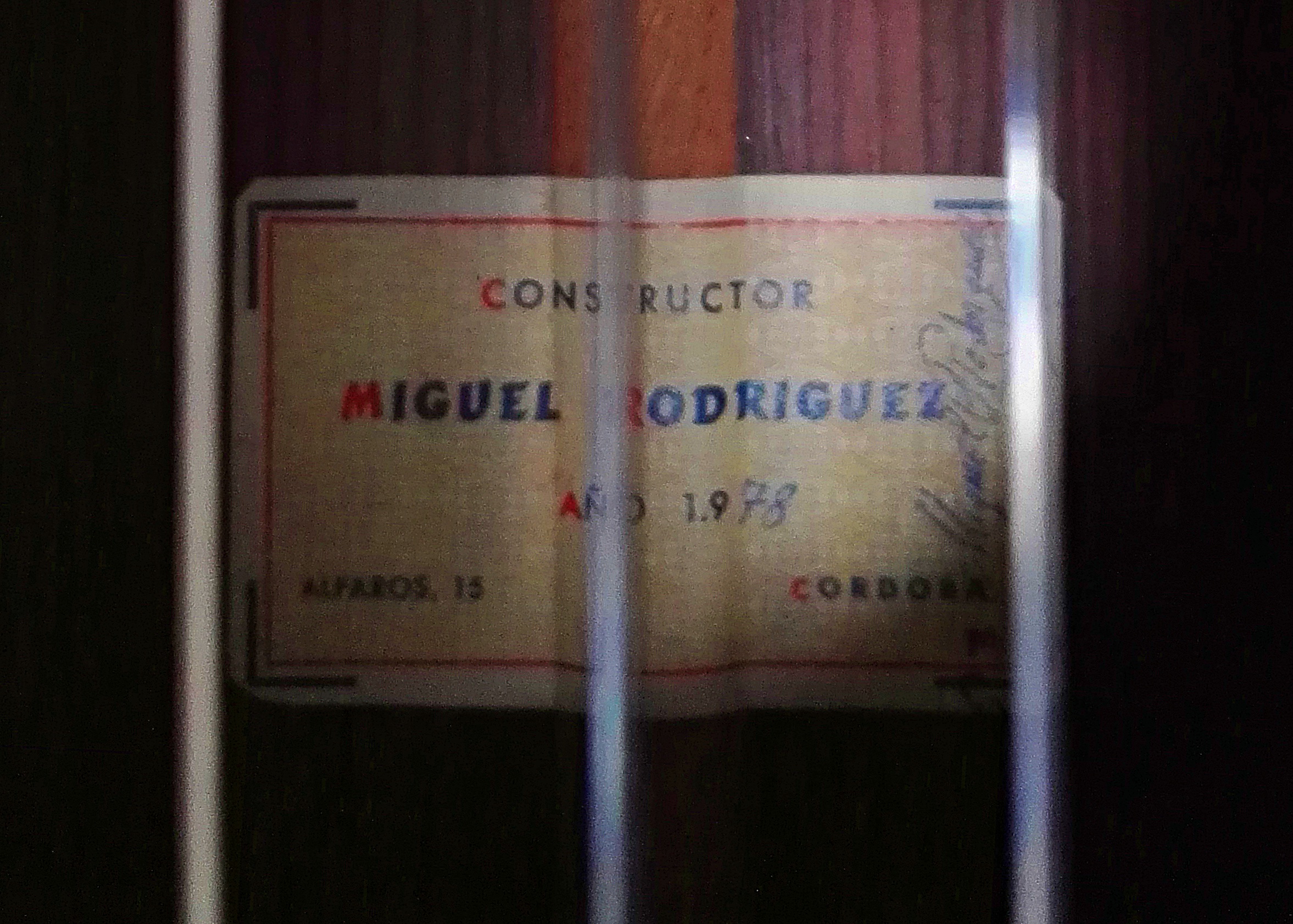 1978 Miguel Rodriquez Jr. Concert Classical Guitar
Concert Flamenca Negra
Location: Italy
Make: Miguel Rodriguez Jr
Model: Concert Flamenca Negra
Model Year: 1970
Top: German Spruce
Back & Sides: Indian Rosewood
Scale: 650 mm
Nut: 51mm
Finish: French polish
Tuners: Fustero
Country where made: Spain
Condition: Used - Excellent
Location:
NOTES: This guitar is priced in EUROS. This guitar contains rosewood (dalbergia) which would require a CITES permit to export.
The Cordoba luthiers Miguel Rodriquez, father and son, are among the most respected and sought after guitar makers of the 20th century. This guitar was made by Miguel Rodriguez, Jr (1921-1998) in 1978, and is signed. The guitar is in great condition, no cracks, no neck problems. It is set up very comfortably. At the 12th fret the action measures 3.2 and 2.4mm on the 6th and 1st strings respectively.
NOTE: This guitar is priced in EUROS. Because this guitar is only available in the EU.