1994 Ignacio M Rozas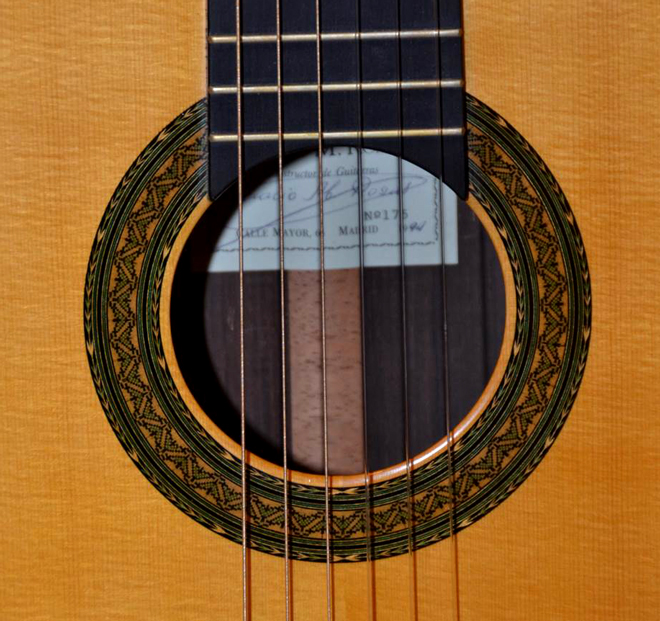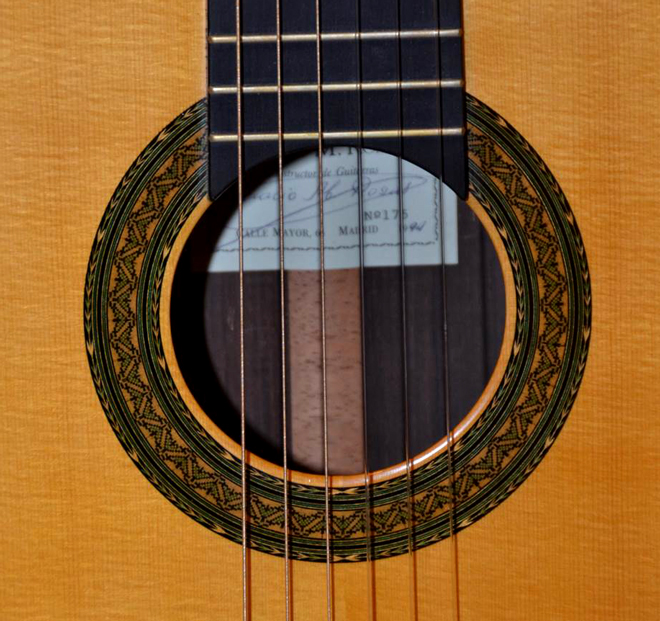 1994 Ignacio M Rozas
Make: Ignacio M Rozas
Model: 1a Especial
Model Year: 1994
Top: Canadian Cedar
Back & Sides: S. American Rosewood
Scale: 650mm
Nut: 52mm
Finish: French polish
Tuners: Fustero deluxe engraved tuners
Country: Spain
Condition: Excellent
Location: USA
Note: NOTES: This guitar contains rosewood (dalbergia), and cannot be exported without a CITES permit.
Ignacio M. Rozas (born 1943) is one of the great makers to come out of the Jose Ramirez III shop, where he worked from 1959 to 1969. He then joined the Contreras shop, where he worked from 1970 to 1979, before he opened his own shop. He retired in February of 2008. We are proud to be able to offer Ignacio's work. This guitar is his top model, made with simply wonderful materials and skill. On his 1a especial model, he carves his special headstock, and adds other decorative touches that show off the luthier's art as only a master luthier can. The tone of his instruments are simply lush, romantic, and very Spanish. The guitar has no issues, and there is plenty of bone on the saddle to adjust the action should one ever desire to do so. Although the top appears to be spruce, the owner claims that it is a special french cedar.