1994 Ignacio M Rozas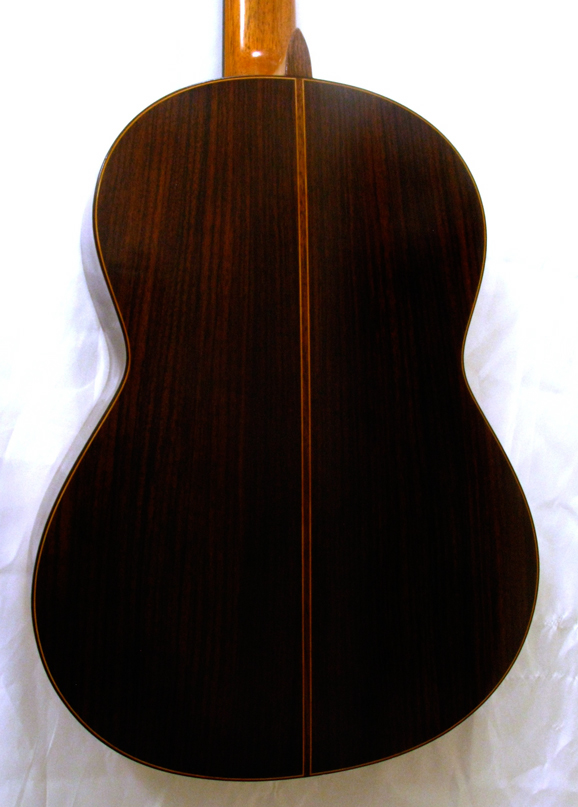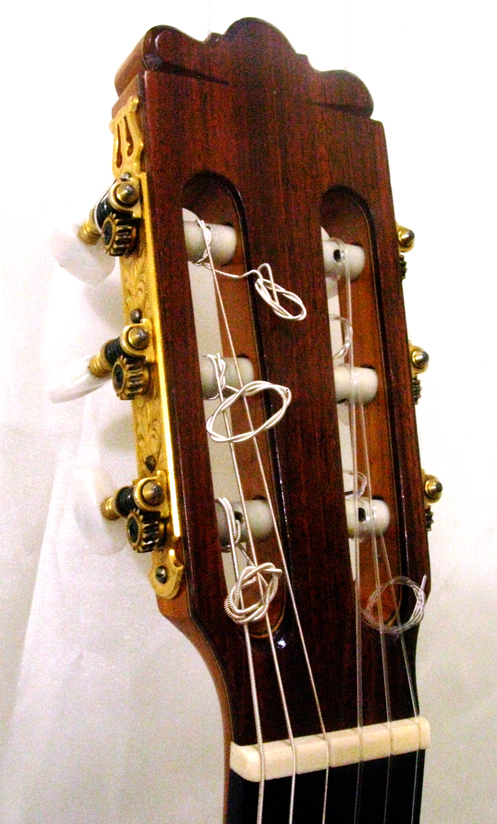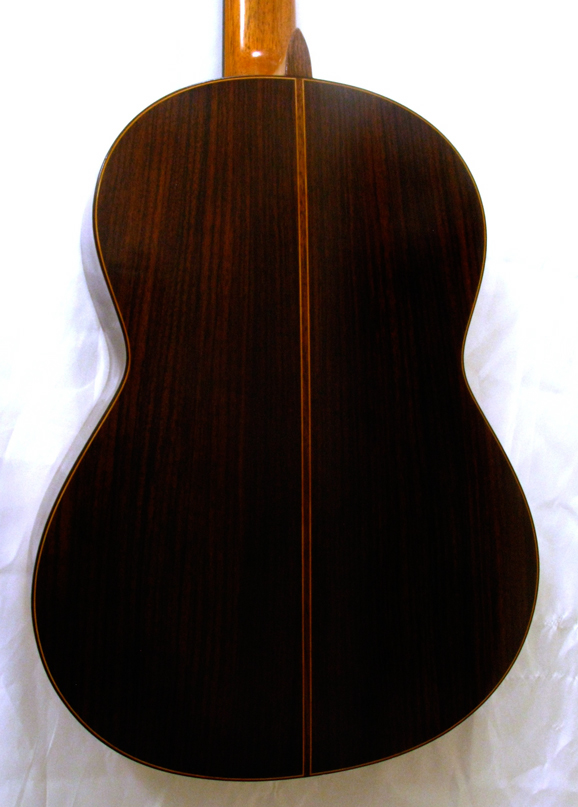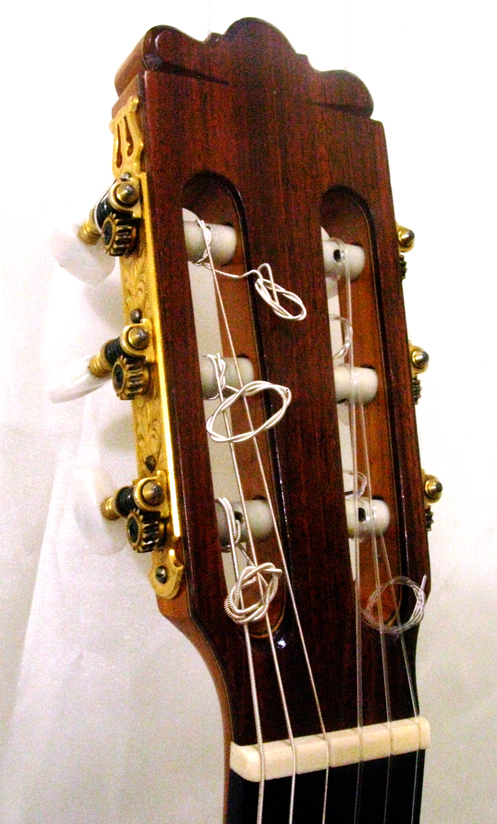 1994 Ignacio M Rozas
Make: Ignacio M Rozas
Model: 2a Concert Classical Guitar
Model Year: 1994
Top: German Spruce
Back & Sides: Indian Rosewood
Scale: 650mm
Nut: 52mm
Finish: French Polish
Tuners: Delux Engraved Fustero
Country: Spain
Condition: Used - Excellent
Location: USA
Note: As this guitar contains rosewood (dalbergia), it can not be exported without a CITES permit.
Ignacio M. Rozas was born in 1943 in Madrid. As a young man, he apprenticed with José Ramirez, working there from 1959 to 1969. After leaving Ramirez, he went to work for Manuel Contreras, a former Ramirez craftsmen who had set up his own shop. Ignacio work as a luthier for Contreras from 1970 to 1987. In that year, he established his own shop. Rozas makes professional guitars himself, by hand using traditional techniques. Ignacio Rozas retired in February of 2008, so his guitars are becoming increasingly difficult to obtain. The owner brought this guitar new. At the time, he explains, "it was the best I could afford and I really liked the "playability" of the neck; no more macho Ramirez necks for me! I used it on "From the Dance", Guitar Arias", "Pioneer Suite, (it's on almost all my CD's actually, but the first two it was used exclusively). It took about a year to break in, and then continued to improve. I probably played over a thousand gigs on the instrument: weddings, concerts, hoteland winery events, etc. I can think of more, but that's enough for now; when you use an instrument that much it's like a family member; you get sentimental about it." The French polish has been recently refreshed. However, some faint traces of some nail marks are still visible. Two cracks in the top have been repaired. One which ran from the bottom to the rosette along the center seam has been splined. The other, below the bridge, was a simple crack that was merely glued shut. This guitar is very well-set up, and wonderfully playable. It has nice sweet, lyrical trebles with good body, that sing even in the highest registers. The basses are firm and rich. It is very well-balanced, has nice separation, and has the volume for concert work.