2003 Scharpach & Bos Model Concertura Classical Guitar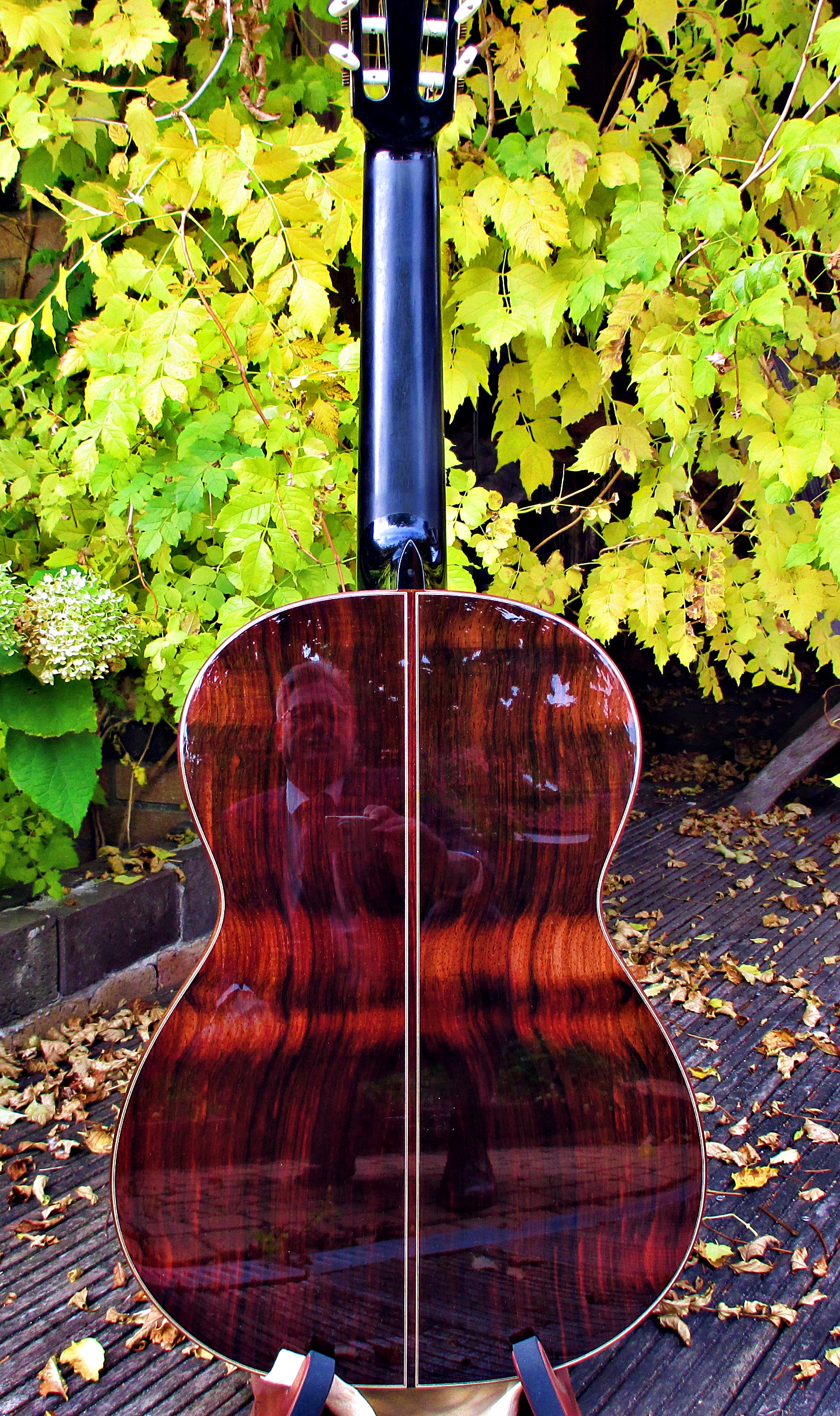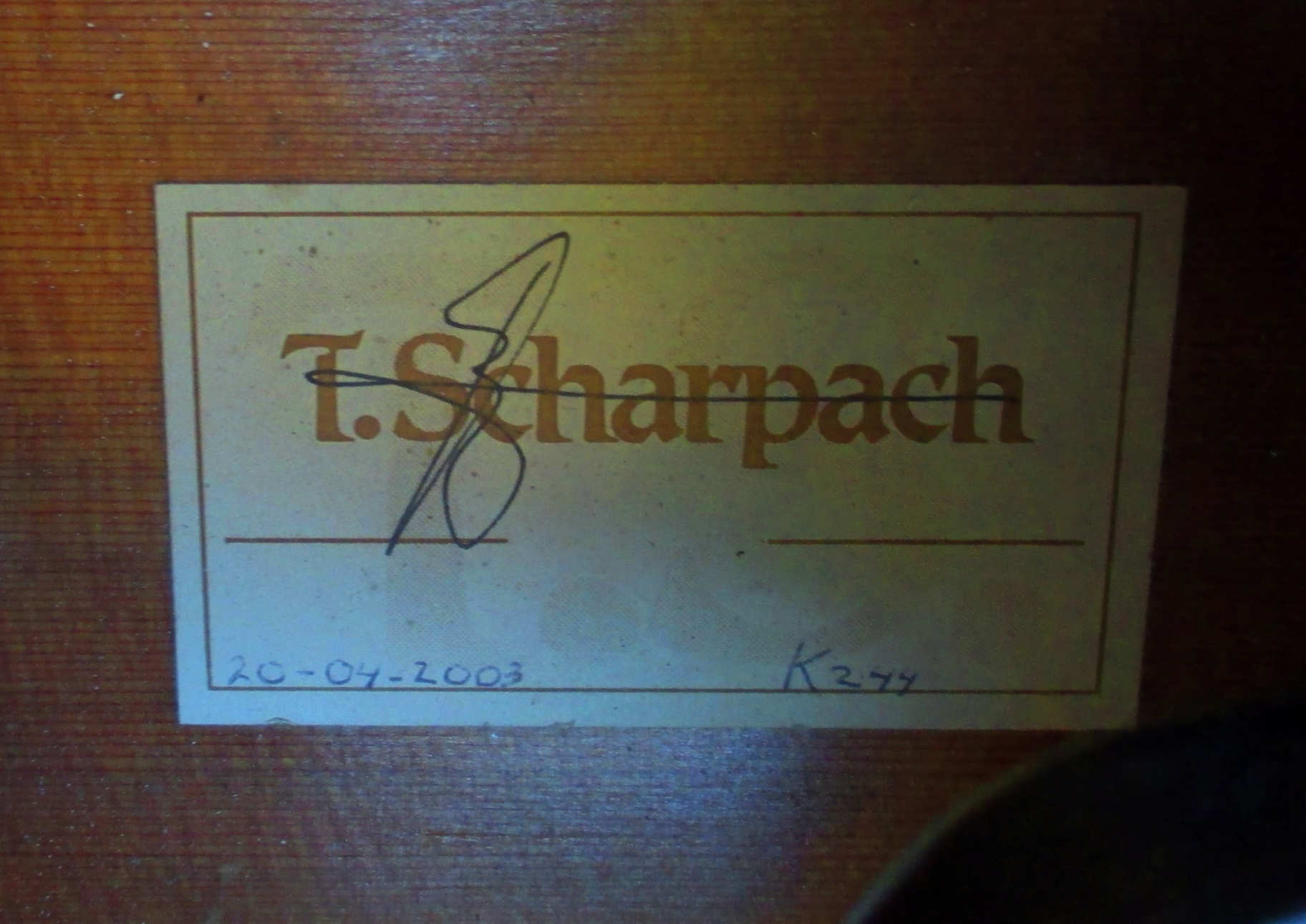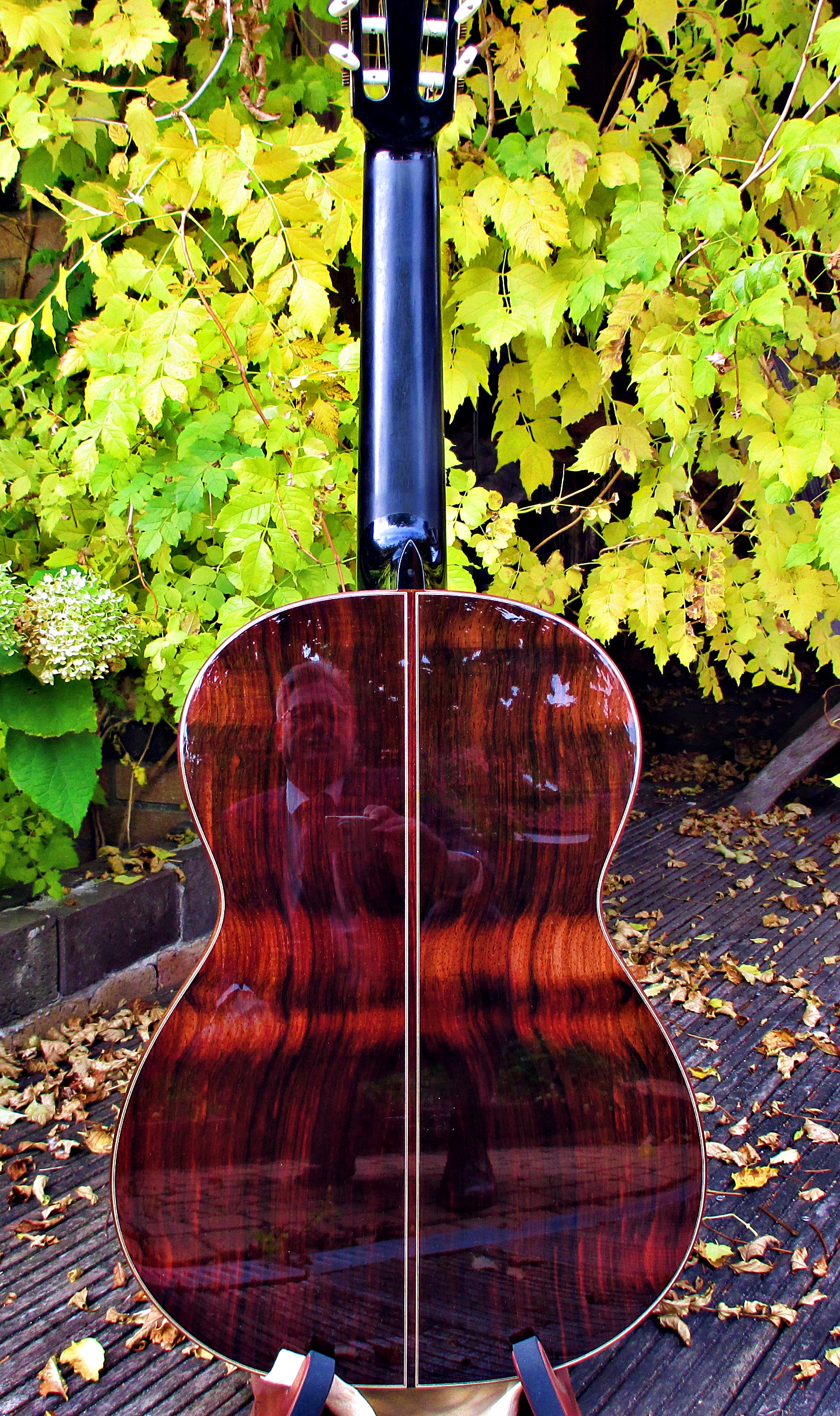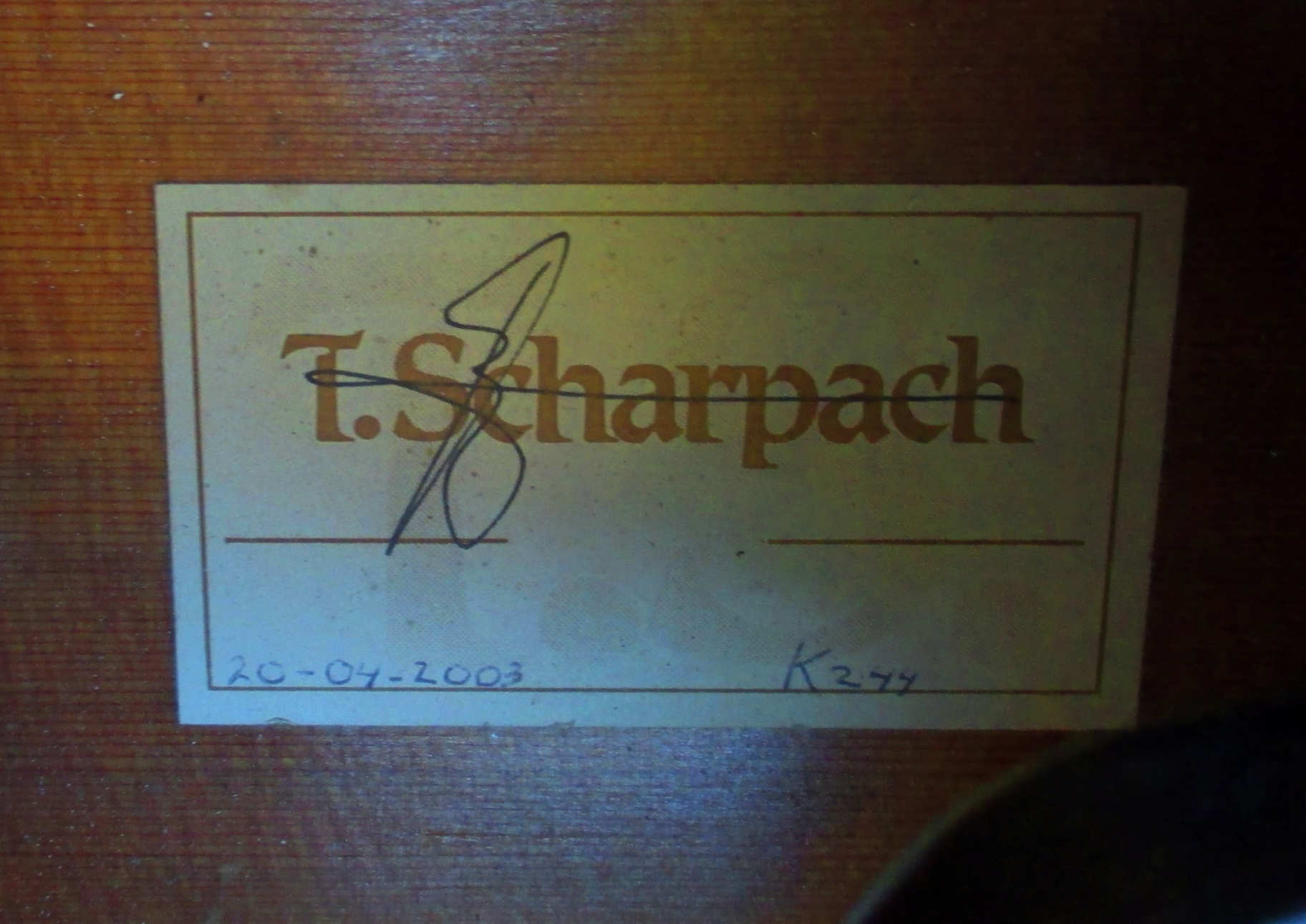 2003 Scharpach & Bos Model Concertura Classical Guitar
Maker: Scharpach & Bos
Year: 2003
Price 10,000 Euros
Soundboard: Canadian Cedar
Wood -- back and sides: Figured rosewood
Machine tuners: Custom Rodgers
String Scale: 650mm
Width of Fingerboard at nut: 53mm
Set up at 12th fret on 6th and 1st strings: 4 and 3.5 mm
Finish: French polish
Made in: Holland
Location: Holland
Condition: Mint
NOTE: THIS GUITAR IS PRICED IN EUROS. This guitar contains rosewood (dalbergia). It is in the EU, and unless the owner can provide a CITES permit cannot be sold outside the EU.
Theo Scharpach as been a guitar maker for some 40 years. Although he lives in the Netherlands he was born near Vienna, Austria. In 1999 he began working with Menno Bos, who graduated from the Arnhem Academy of music in 1987, who now has been making guitars for over 30 years. Each luthier has his own workshop. As partners Menno does the all the woodwork and Theo does the computer design, varnish work, and builds some of the prototypes of their models. Menno Bos built this guitar in 2003, and he refinished the guitar in 2013, French polishing it with varnish. The guitar is set up to classical standards, but the saddle is high enough to lower the action should one wish to do so.