2007 Manuel Adalid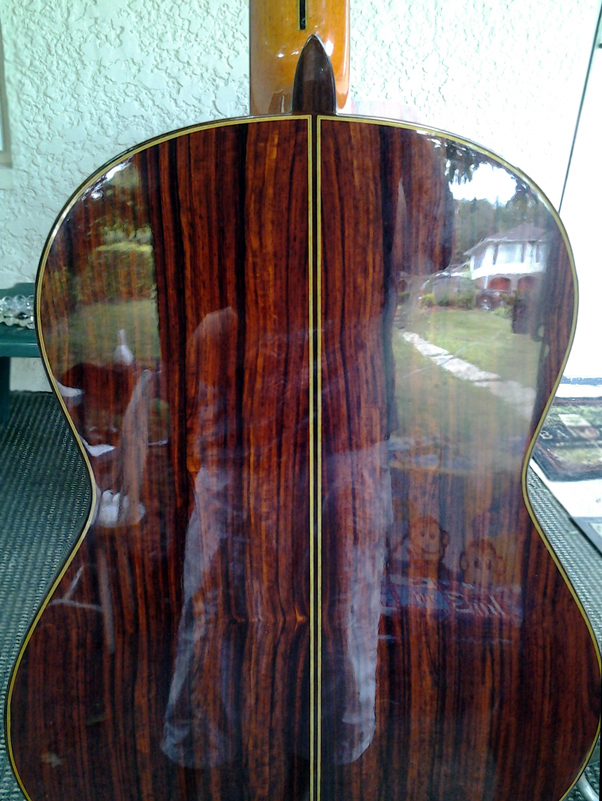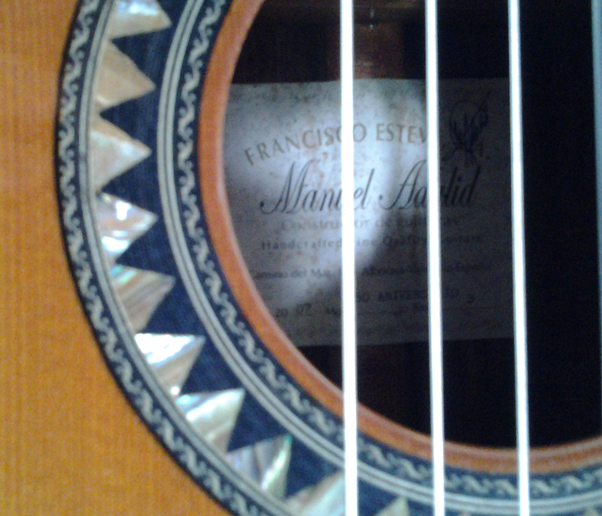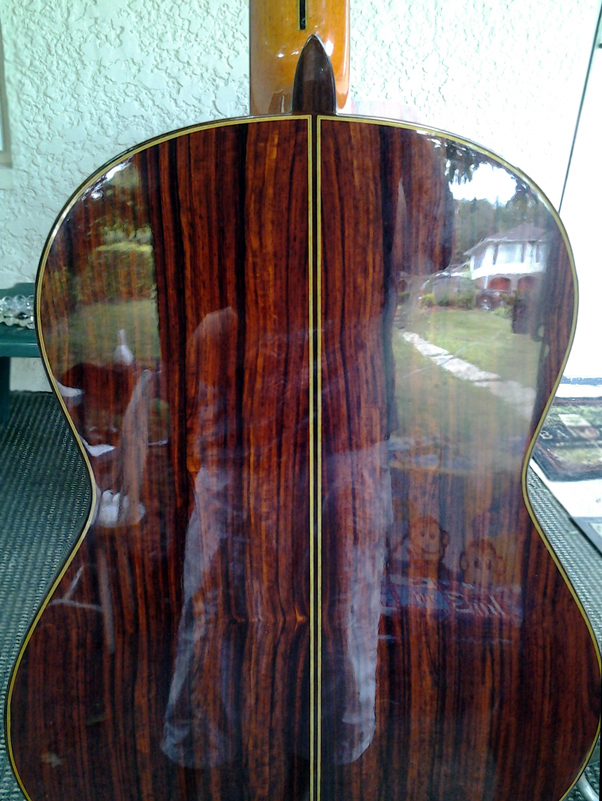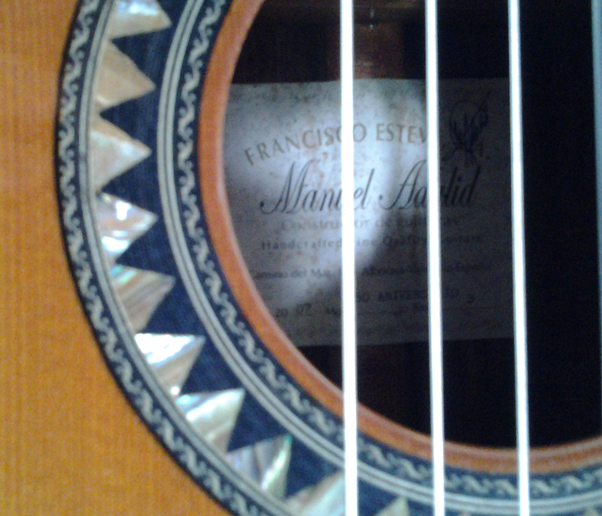 2007 Manuel Adalid
Make: Manuel Adalid
Model: 50th Aniversario Concert Classical Guitar
Model Year: 2007
Top: Canadian Cedar
Back & Sides: Madagascar rosewood
Scale: 650mm
Nut: 52mm
Finish: Top French polish, lacquer back and sides
Tuners:
Country: Spain
Condition: Used - Near Mint
Location: USA
NOTE: As this guitar contains rosewood (dalbergia), it can not be exported without a CITES permit.
Manuel Adalid was born in Valencia in 1951 is the head luthier at Guitarras Francisco Esteve (established in 1957). He is the son of Manuel Adalid Lazaro (b. 1923) one of the founding partners of Guitarras Francisco Esteve. Although Manuel is the head luthier at Esteve, he maintains his own workshop where he designs and builds limited edition models and experiments with new concepts of construction. Built personally by Manuel, to celebrate their 50th year, this aniversario model brings together his latest technical innovations, and primium materials (such as tight grained cedar for the top, livelist of Madagascar rosewood, and 12 hole tie-block). The present owner has maintained this guitar scruplously, using a micro sleeve and cloth on his leg when playing it, and keeping it stored a 50% humidity. The guitar is set up well, and the owner descibes its tone as "phenomenal" -- warm, yet bright, great separation and volume. This guitar lists new at $7500, making this a real bargain.