2014 Luis Eduardo Miranda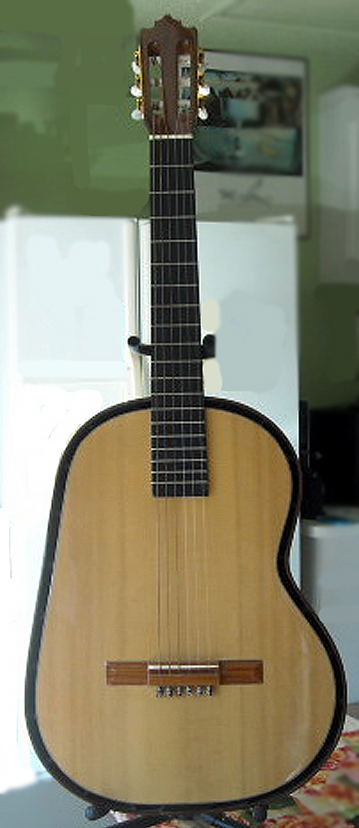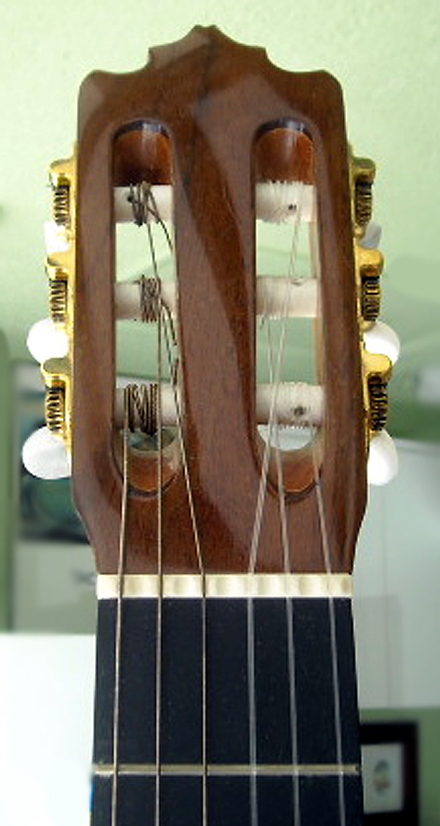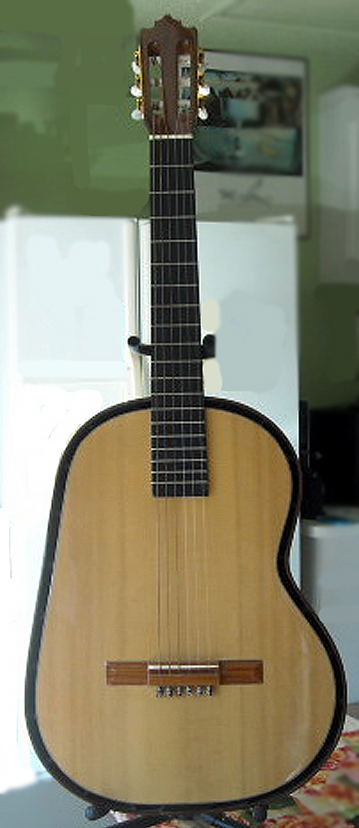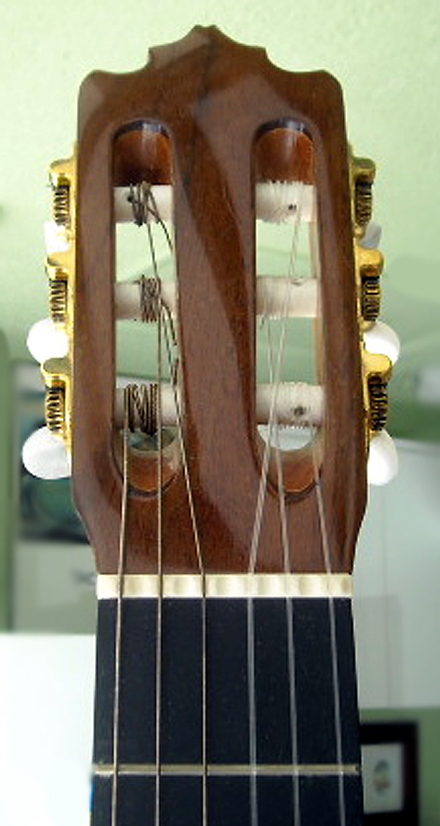 2014 Luis Eduardo Miranda
Maker: Luis Eduardo Miranda
Model: Abel Carlevaro
Year: 2010
Top: German spruce
Back and sides: Indian rosewood
Machine Tuners: Schaller
Nut Width: 53.5mm
String length: 640mm
Finish: French polish
Country: Uruguay
Present Location: USA
Note: NOTES: This guitar contains rosewood (dalbergia), and cannot be exported without a CITES permit.
This guitar was designed by Abel Carlevaro (1916-2001), a classical guitar virtuoso and composer from Uruguay whose admirers included Heitor Villa-Lobos and Andres Segovia. In 1983, Abel took his design to Manuel Contreras Sr. to have made it, and Contreras continued making these for a number of years. Other makers have also built the Carlevaro Model such as Eberhard Kreul in Germany. This one was made by the Uruguayan luthier Luis Eduardo Miranda in 2010.
Luis Eduardo Miranda was born in 1951, and learn his craft from his father, Eduardo Francisco who was head luthier at guitar factory in Uruguay. Under his father's tutelage, Luis quickly mastered all the necessary skills of his profession, and has made guitars for many of Uruguay's most famous guitarists including: Abel Carlevaro, César Amaro, Alfredo Escande, Ignacio Giovanetti and Cecilia Siqueira.
The guitar design by increasing the sound producing area of the top makes for a more powerful instrument. The guitar is very well set up, and is very comfortable to play.