1977 Paulino Bernabe Sr. PB Flamenca Negra Guitar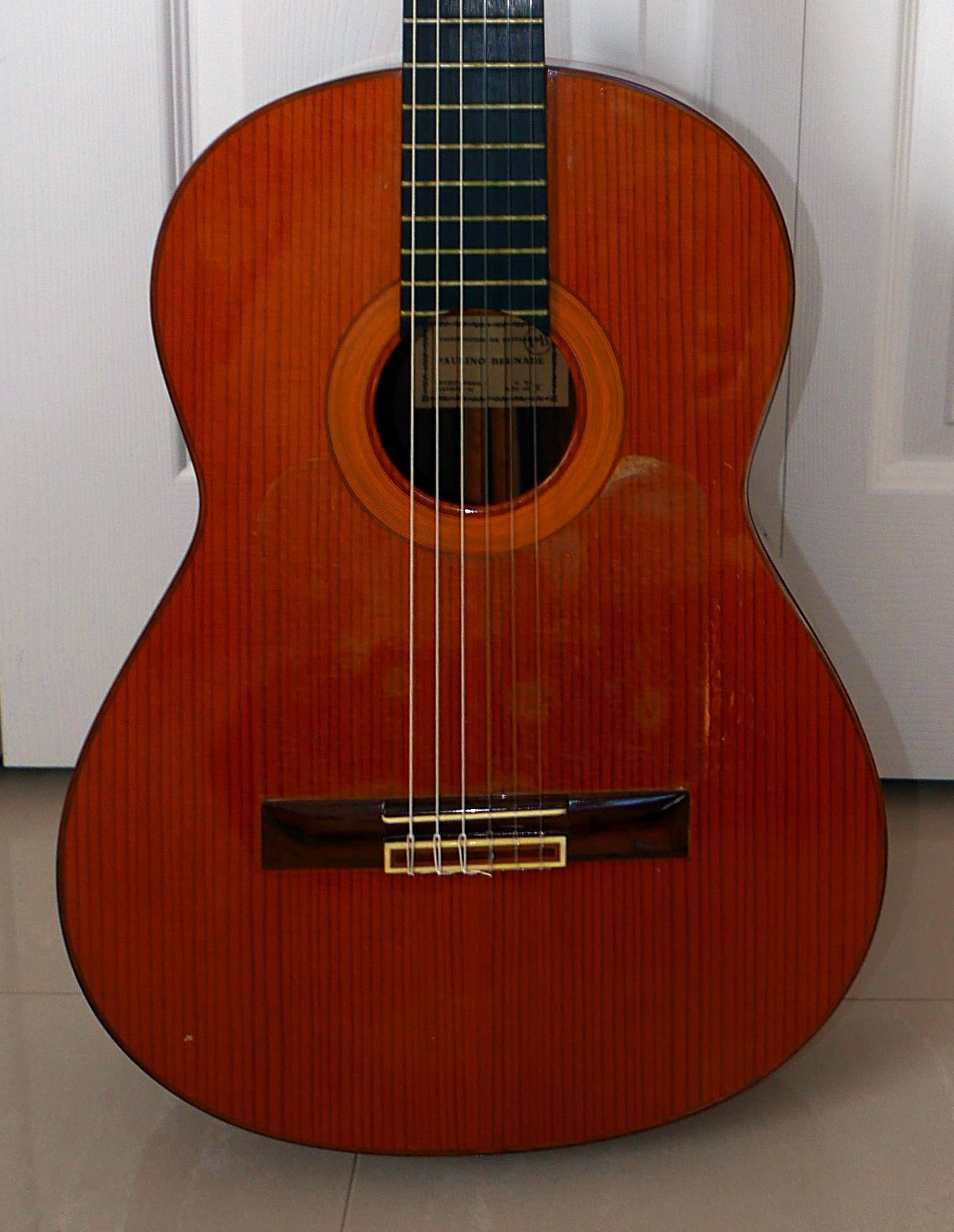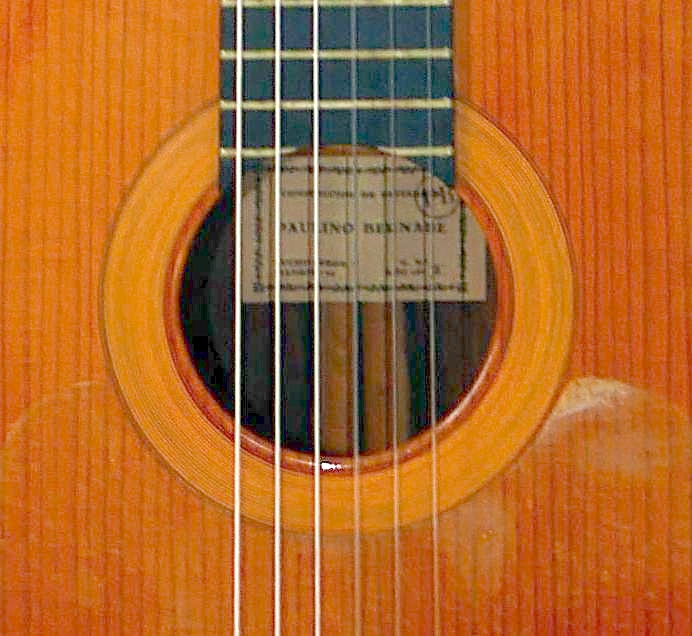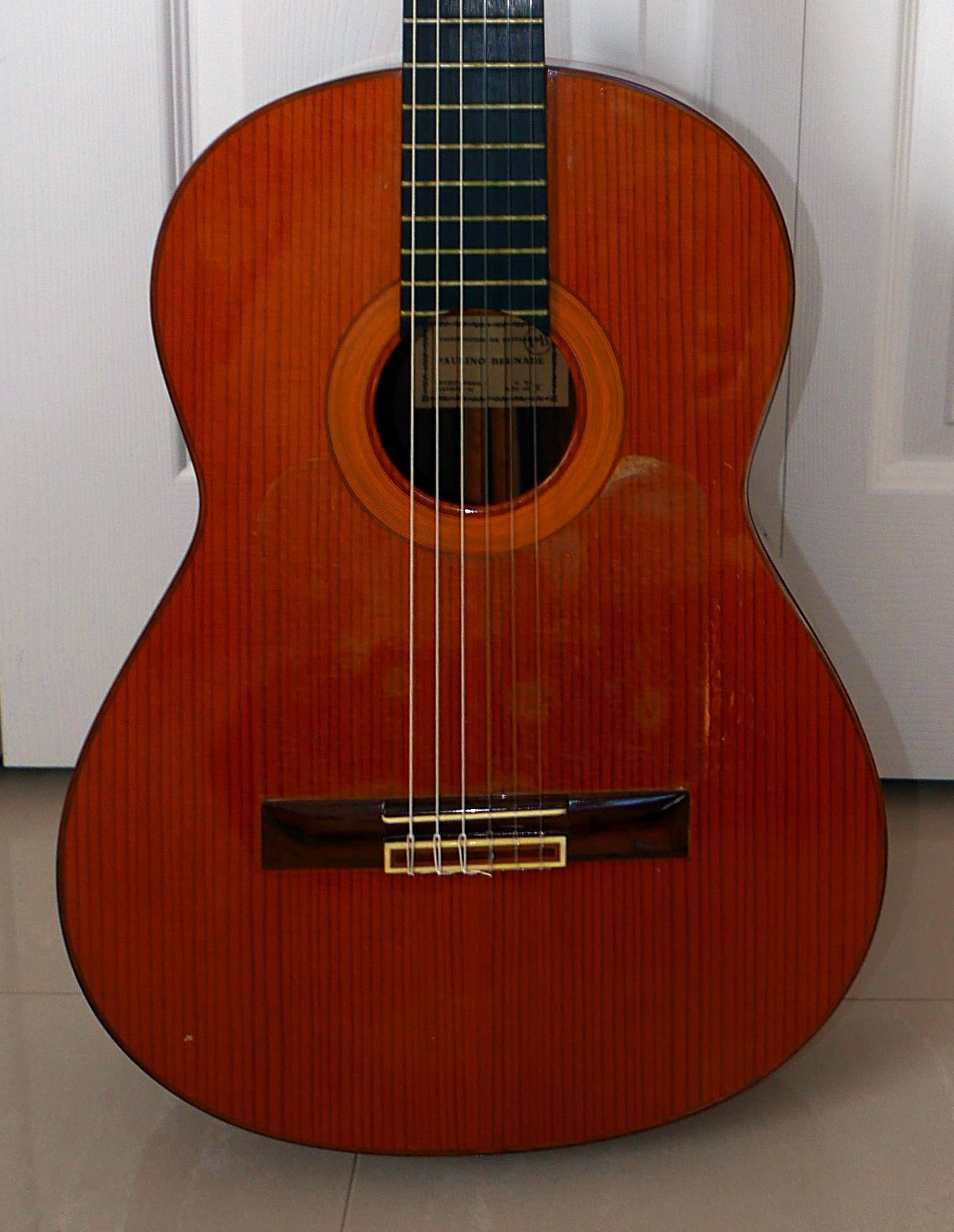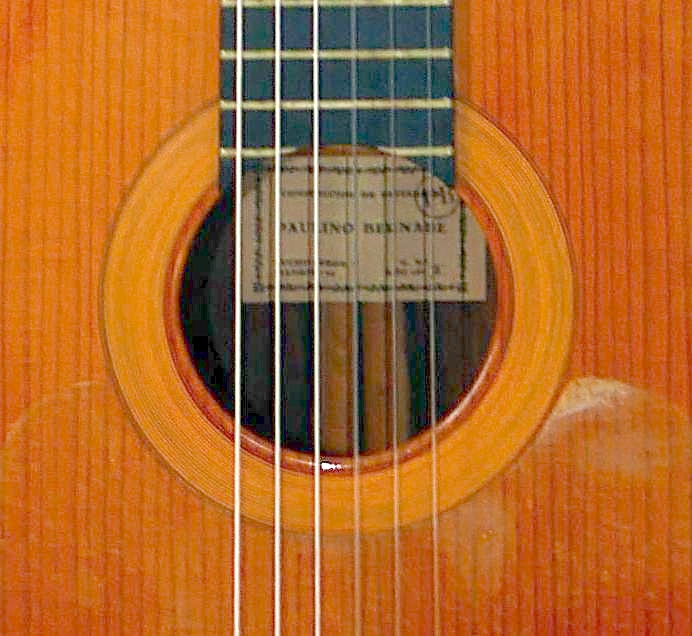 sale
1977 Paulino Bernabe Sr. PB Flamenca Negra Guitar
PB Flamenca Negra Guitar
Location: USA
Make: Paulino Bernabe Sr
Model: PB Flamenca Negra Guitar
Model Year: 1977
Top: Redwood Cedar
Back & Sides: Brazilian rosewood
Scale: 660mm
Nut: 54mm
Finish: French Polish
Tuners: Fusteros
Country: Spain
Condition: Excellent
Location: USA
NOTES: This guitar contains rosewood (dalbergia) which requires a CITES permit to export outside the USA.
This guitar was made by Paulino Bernabé Almendariz (1932-2007). The Paulino Bernabé Sr background includes having been a student of Daniel Fortea, one of Tarrega's students; and, also was the foreman and head artisan of the José Ramirez III workshop, during the 1960s when Segovia started playing Ramirez guitars. While at Ramirez he used his initials PB to identify the guitars he made, these have become highly sought after by collectors. In 1969, Paulino left Ramirez and opened his own shop next to the Plaza Mayor in Madrid, at Cuchileros, 8, and Paulino continued using his PB stamp to designate only those guitars he made personally. In 1974, he received the gold medal at the 1974 International Crafts Exhibition in Munch. In 1982, he was named artisan of the year by the Chamber of Commerce of Madrid.
In looking at this guitar, I was at first confused-- its label and year suggest it was his standard PB Concierto Model, but I puzzled over the tap plate-- at first dismissing it as a latter addition, and the oddly wide grained top. I called his son, who remember the guitar-- because of the wide grain top-- which had wonderful acoustic properties, but its wide grain would have been rejected out of hand by classical players who have fetishized narrow grain tops. Paulino chose instead to use it in this flamenca negra. The guitar as some small flaws: one tuner knob is cracked but has been repaired; there are bubbles in the tap plate; and at least one small nick in the back edge. The guitar comes with a well-used Leaf travel case, which offers superior protection.