2001 Ricardo Sanchis Carpio F2 flamenco guitar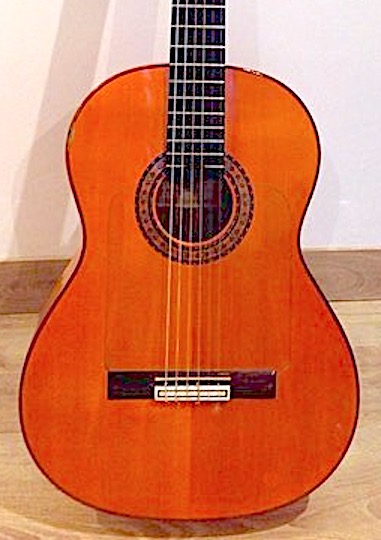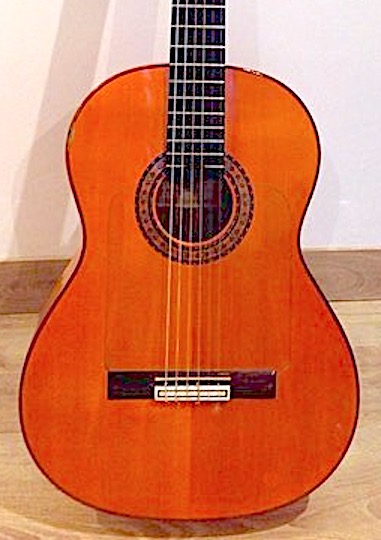 2001 Ricardo Sanchis Carpio F2 flamenco guitar
Make: Ricardo Sanchis Carpio
Model: 2F Flamenco Guitar
Model Year: 2001
Top: German Spruce
Back & Sides: Spanish Cypress
Scale: 660mm
Nut: 52mm
Finish: Lacquer
Tuners: original.
Country: Spain
Condition: very good
Location: THIS GUITAR IS IN FRANCE, AND IS PRICED IN EUROS.
NOTES: This guitar contains rosewood (dalbergia), and cannot be sold outside the EU without a CITES permit.
The Spanish guitar maker Ricardo Sanchis Carpio is the head luthier of the Hermanos Sanchis Lopez firm in Valencia that was founded by his grandfather, Ricardo Sanchis Nacher in 1915. The founder having worked for guitar makers in Valencia for sometime, went to Madrid where he was befriended by Manuel Ramirez and Domingo Esteso. As a result, the Sanchis family had a close relationship with Esteso, but also with his heirs, the Hermanos Conde. When Ricardo Sanchis Carpio took over the firm from his father, he built the shop with an international reputation for the quality of their classical and flamenco guitars.
This guitar has been professionally used, and shows the usual signs-- scratches and marks on the top and sides. Nonetheless, the guitar is structurally sound. The set up at the 12th fret is 2,8 mm and 2,6mm on the 6th and 1st strings respectively, and there is ample saddle above the bridge to lower the action further should this ever be desired. Frets are new, so it is easy to play. This guitar was the property of Anatole del Morao, french flamenco prodige from Normandie, France. You can listen to him playing it here.