2006 Salvador Castillo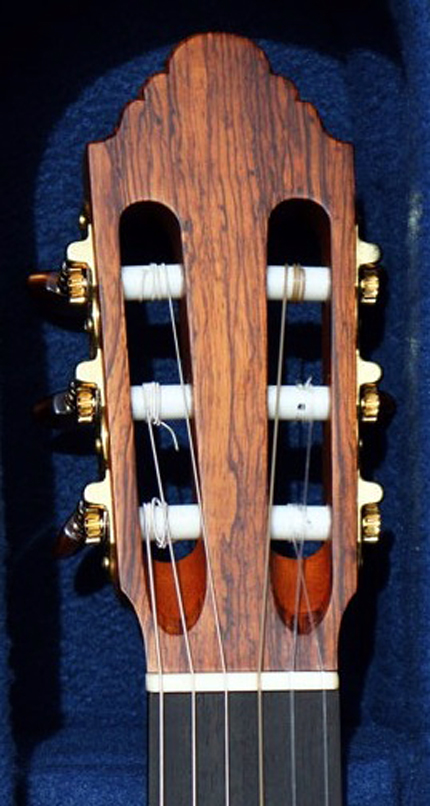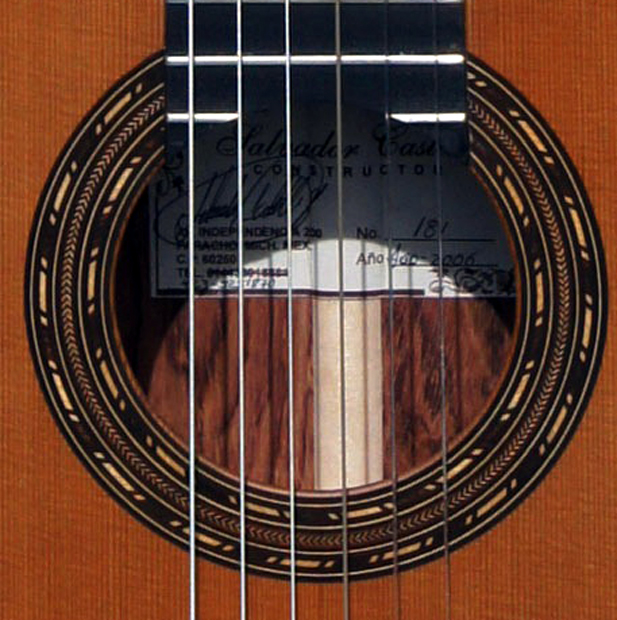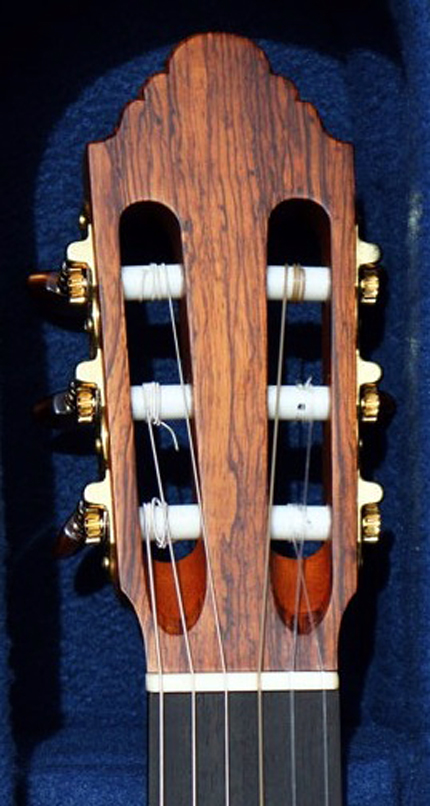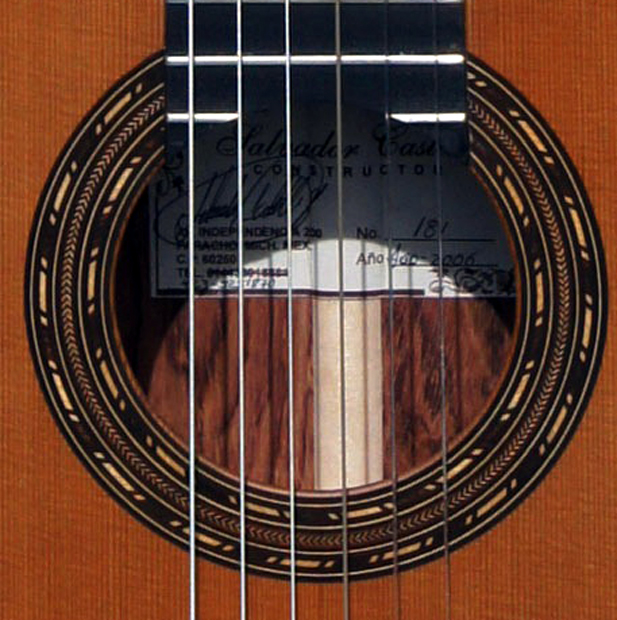 2006 Salvador Castillo
Make: Salvador Castillo
Model: Flamenca Negra
Model Year: 2006
Top: Canadian Cedar
Back & Sides: palo escrito (Mexican Rosewood)
Scale: 650mm
Nut: 52mm
Finish: French Polish
Tuners: Hauser style
Country: Mexico
Condition: New
Location: USA
NOTES: This guitar contains rosewood (dalbergia), and cannot be exported without a CITES permit.
Salvador Castillo (b.1969) is one of the rising stars among luthier from Paracho, Mexico. He is the son of the guitar maker, Ramiro Castillo Barajas, and has also worked closely with Abel Garcia. Salvador has studied classical guitar, and has in recent years also taken up flamenco, both as a builder and player. This flamenca negra is nearly in new condition. The owner bought it in 2006, but after hand surgery left him unable to play let it sit in a closet, and now has decided to sell it.The guitar come with a hardcase.