2010 Tomas Delgado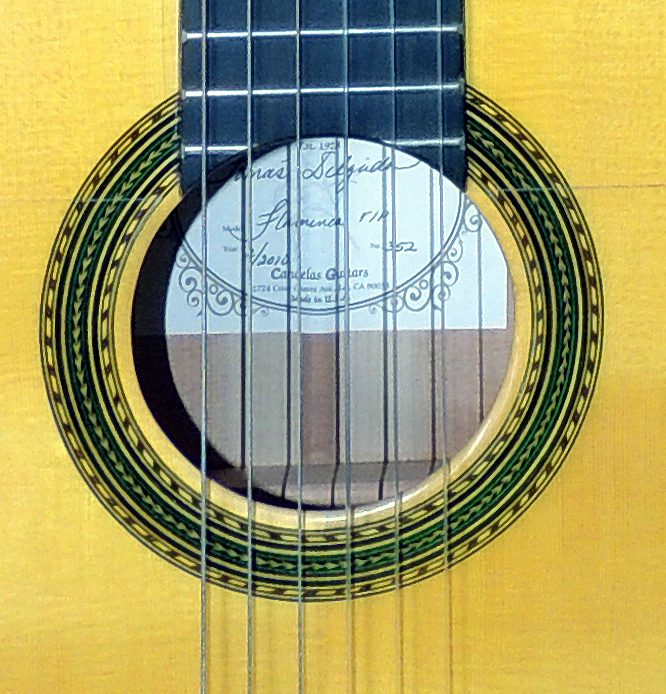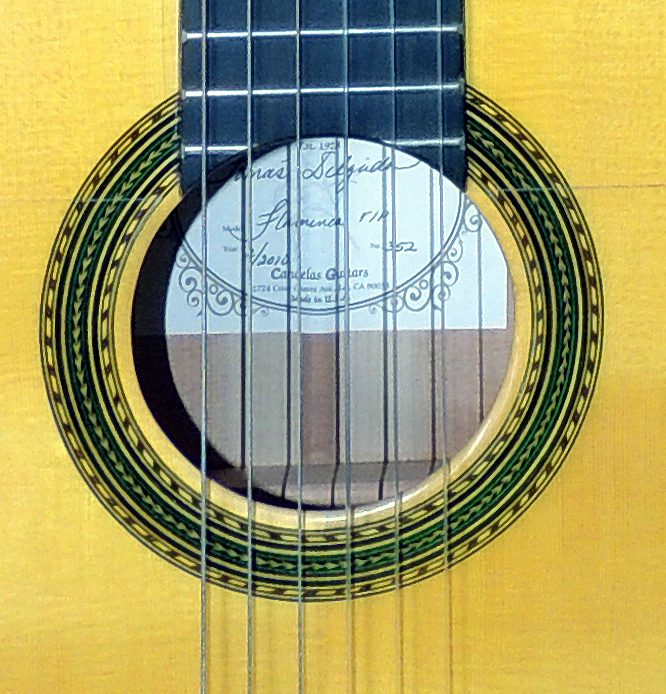 2010 Tomas Delgado
Make: Tomas Delgado
Model: Concert Flamenco Guitar
Model Year: 2010
Top: Master Grade European Spruce
Back & Sides: Cypress
Scale: 655mm
Nut: 54mm
Finish: French Polish
Tuners: Geared pegs
Country: USA
Condition: Used - Near Mint
Location: USA
NOTES: This guitar contains rosewood (dalbergia) which would require a CITES permit to export.
Tomas Delgado (b. 1969 in Los Angles, CA) is a third generation luthier, and owner of Candelas Guitars. He has been building guitars since 1990, having learned his trade from his grandfather Porfirio Delgado Flores, his great uncle Candelario Delago Flores, and his father, Candelitas. The family originally from Torreon, Mexico moved to the US in 1948, and established Candelas Guitars. He has made his own reputation for building fine handcrafted guitars using the finest woods available. Among the well-know flamenco guitarists that use his instruments is Adam del Monte. This guitar offers a very responsive, bright and traditional flamenco character and tone, and great playability. The pegs are geared to make it easy to tune and still have the traditional flamenco look. This guitar is in near-mint condition, with the exception of light buckle indentations on its back.