2017 Gerardo Escobedo Model Torres "La Invencible"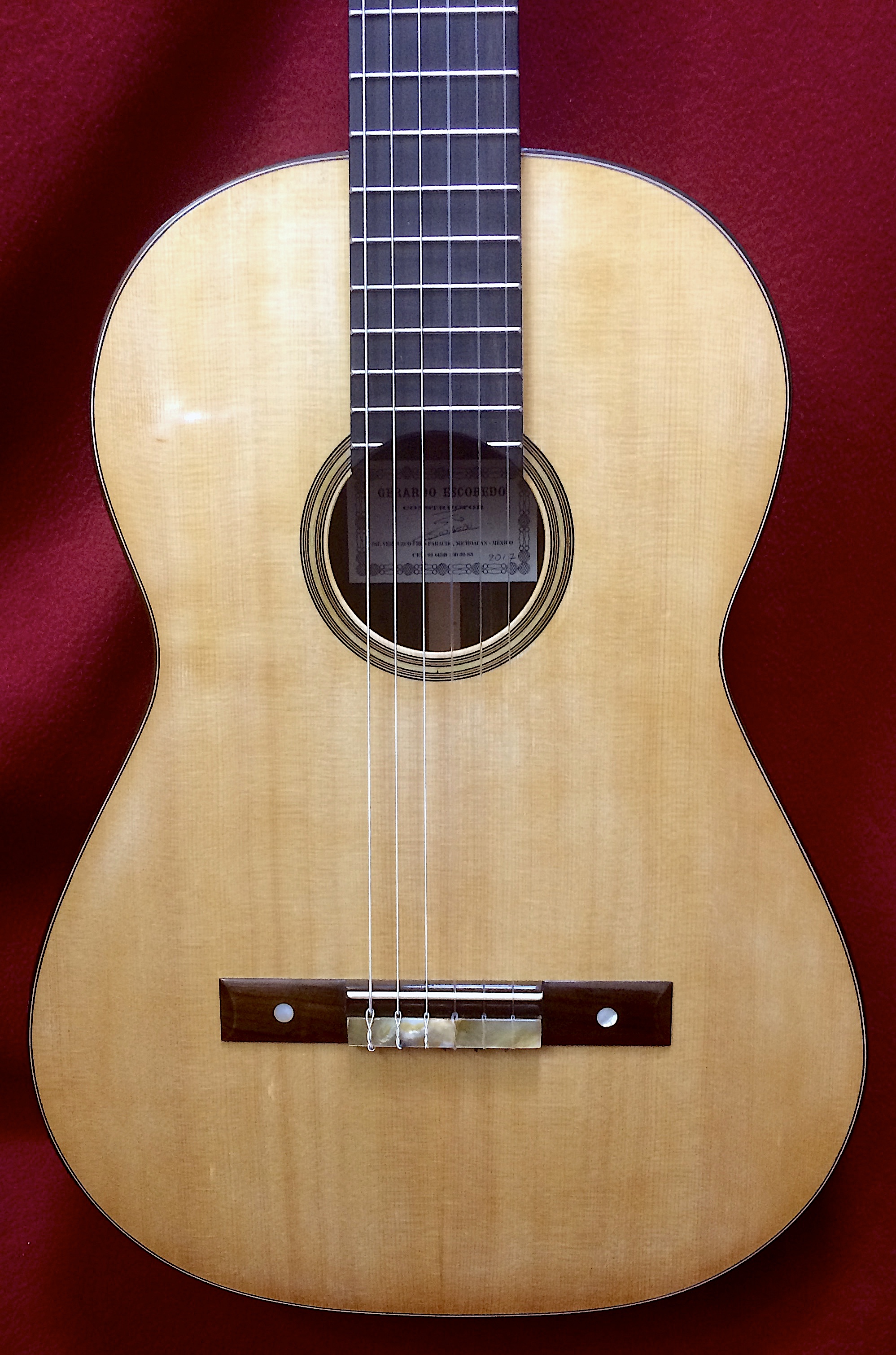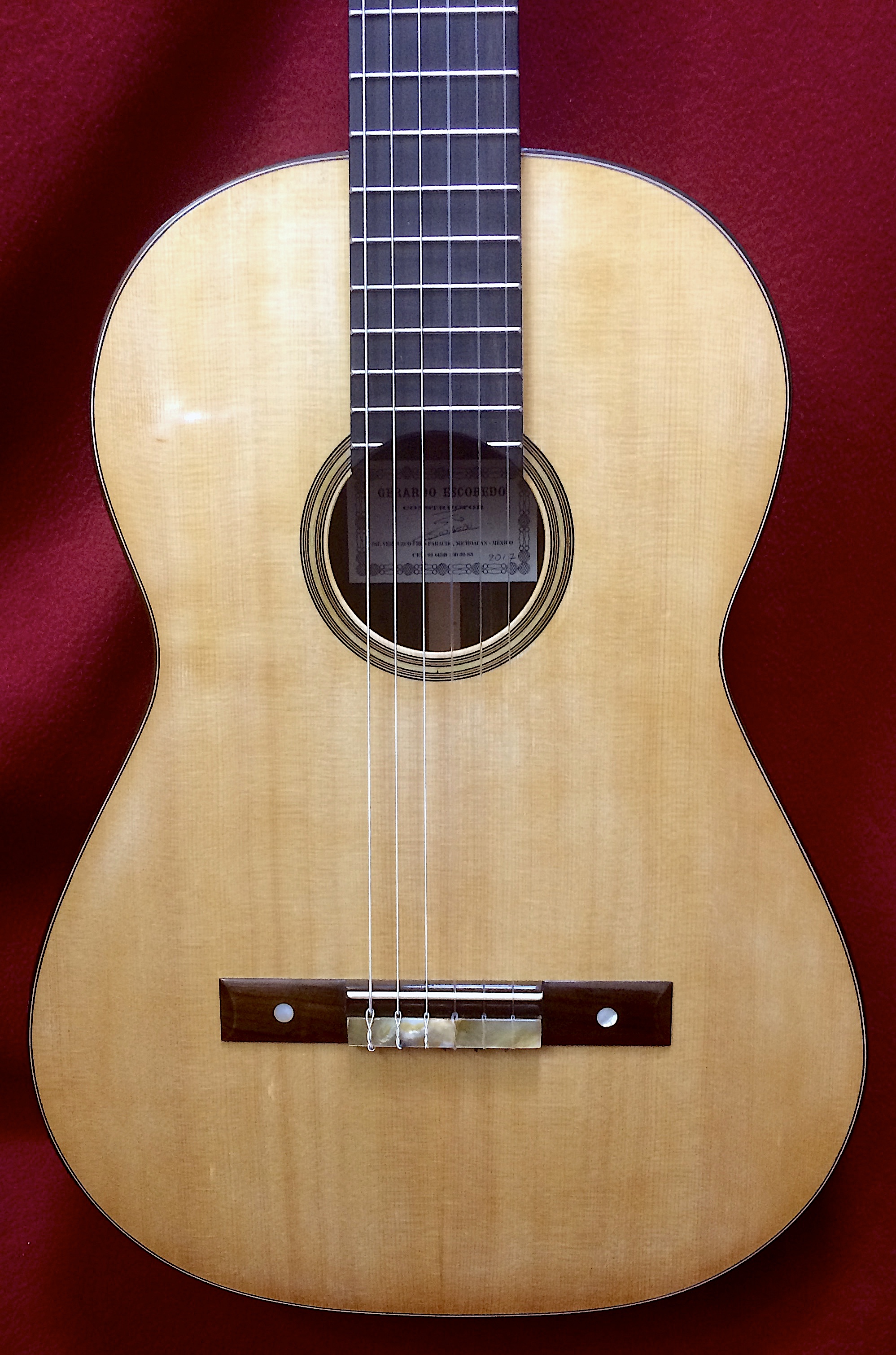 2017 Gerardo Escobedo Model Torres "La Invencible"
Make: Gerardo Escobedo
Model: Torres
Year: 2017
Top: German Spruce
Back & Sides: Indian Rosewood
Scale: 650mm
Nut: 52mm
Finish: French polish
Tuners: Made in Mexico.
Country: Mexico
Condition: New
Location: In-stock, Tucson
Notes: This guitar contains rosewood (dalbergia) which requires a CITES permit if exported.
Gerardo Escobedo Hernandez born (1979) into a family of luthiers that are widely recognized as among the best luthiers in Paracho. He is the son of the luthier Salvador Esobedo and grew up working in his father's workshop with his brothers, Jaime, Jesus (deceased) and Robert. He made his first guitar when he was 16, driven by his love of the guitar he studied at Escuela Superior de Musica de la EJUD. By the time he was 25, he was developing his own designs. In 2007, his guitar won first place in a National Competitions in Uruapan and Patzcuaro. In 2009, in an international competition held annually in Paracho against 500 luthiers, he won second place. This guitar is a recreation of an 1884 Antonio de Torres SE 70 guitar, that its first owner, Federico Cano, a famous 19th Spanish guitarist, named "La Invencible." on a headplate badge with his initials. This guitar captures not only visually the original, but its sonic character is very much in the Torres tradition. This guitar has one professionally repaired crack, and as this guitar is particularly suited to be a flamenca negra, a tap plate has been added. I aiso works very well as a classical guitar.