1971 Masaru Kohno Model 10 Concert Classical Guitar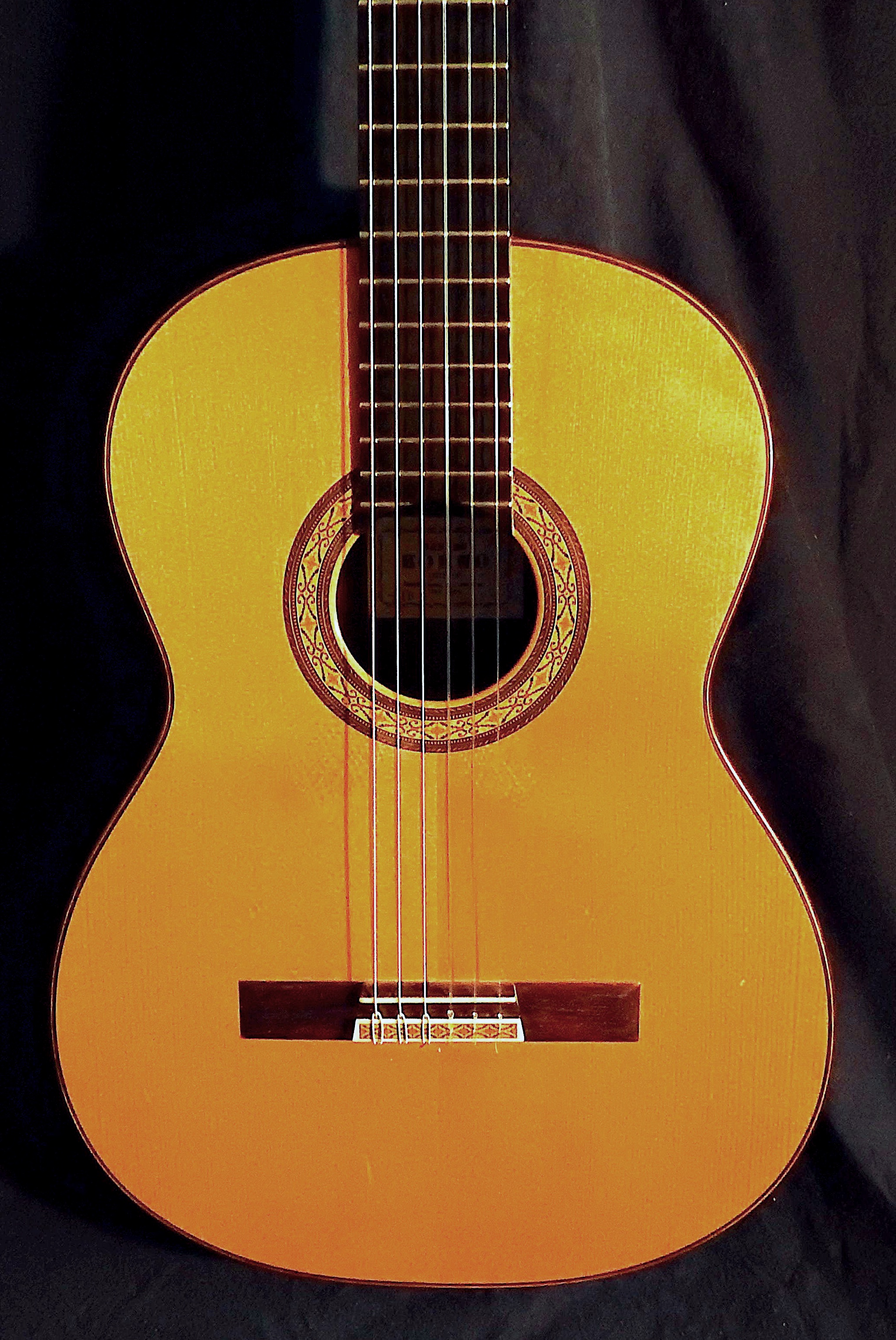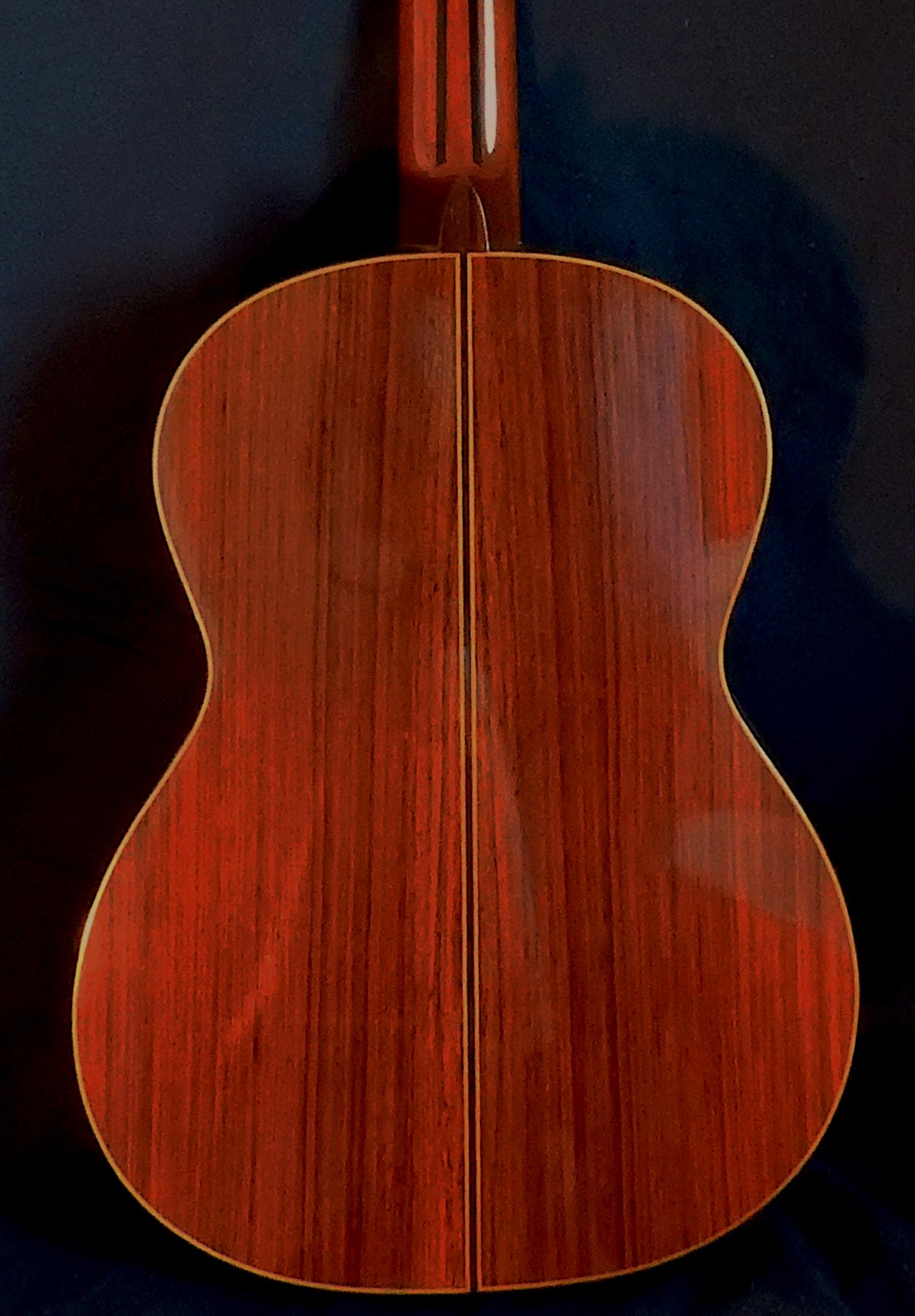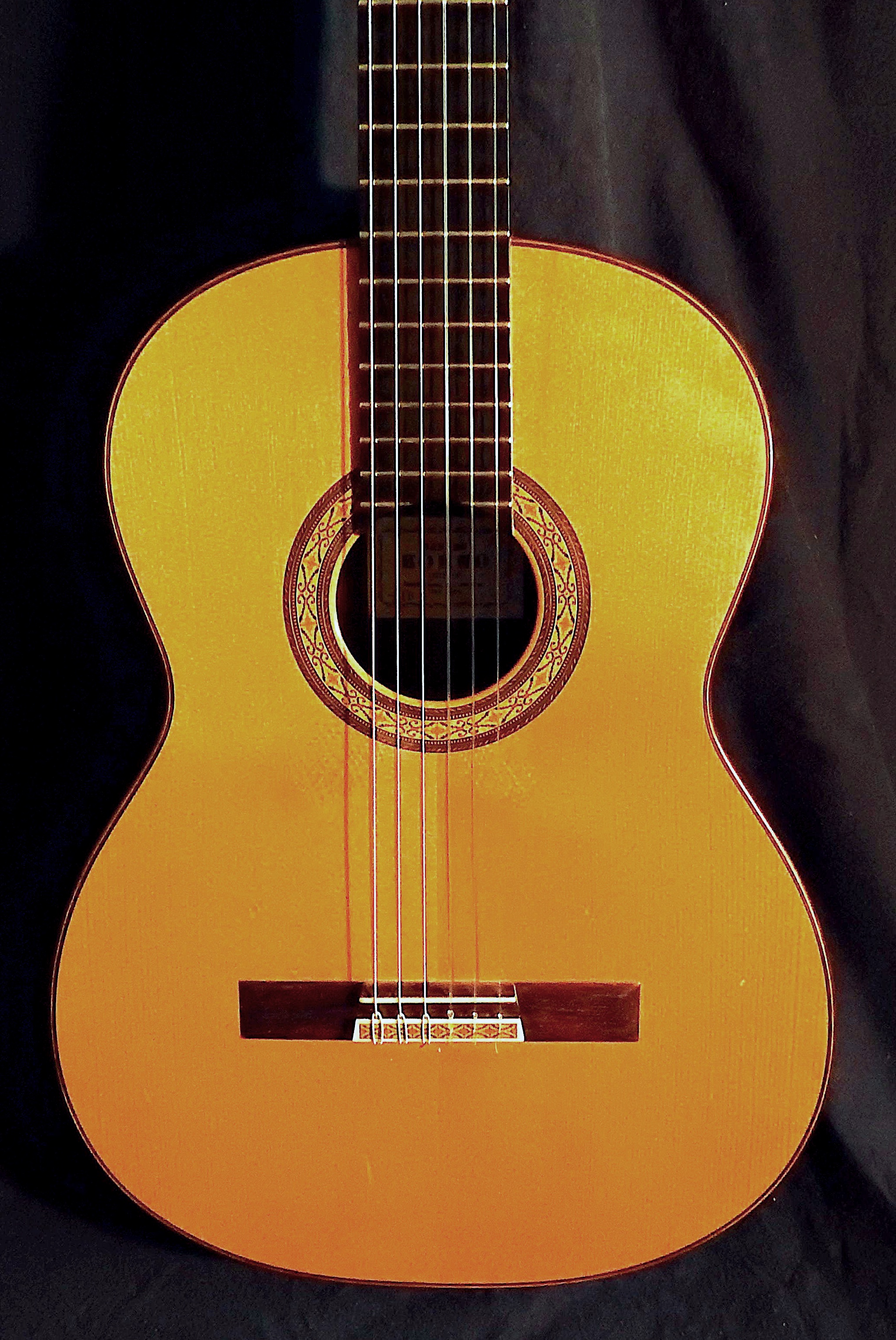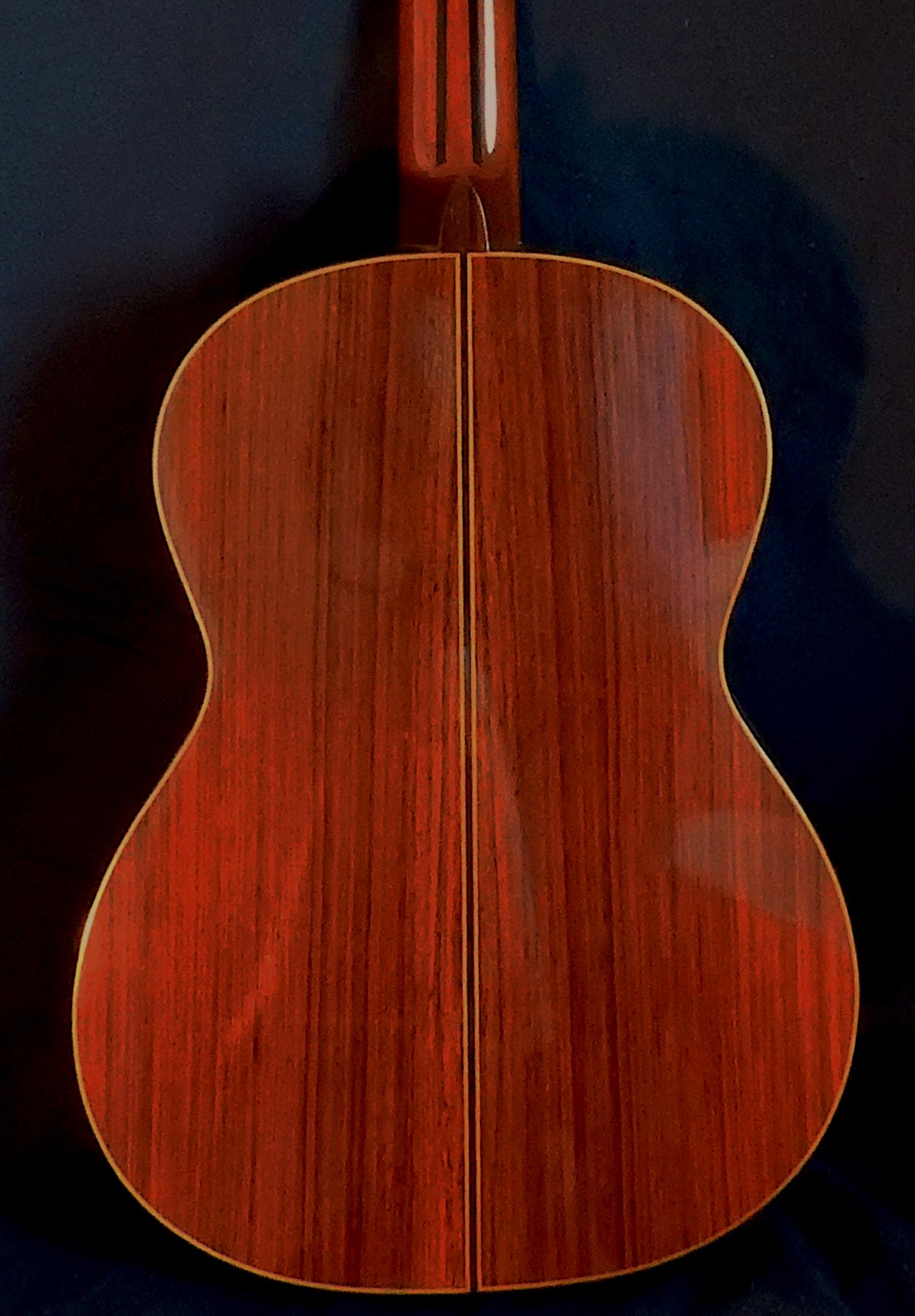 sold out
1971 Masaru Kohno Model 10 Concert Classical Guitar
Make: Masaru Kohno
Model: Model 10
Model Year: 1971
Top: Hokkaido spruce
Back & Sides: East Indian Rosewood
Scale: 660mm
Nut: 52.5 mm
Finish: Cashew
Tuners: Gotoh
Country: Japan
Condition: Used - Excellent
Location: USA
NOTES: As this guitar is made with rosewood (dalbergia), it can not be exported without a CITES permit.
Masaru Kohno (1926-1988) was born in Mito, Japan. Masaru Kohno studied with Arcangel Fernandez. In 1959 although he spoke no Spanish, went to the workshop of Arcangel Fernandez in Madrid, and, through a bilingual friend, asked Arcangel if he could watch him work. Carefully watching and making notes and drawings, Masauro observed Arcangel work almost every day for about six months. Having seen enough, he then returned to Tokyo to open his own workshop. In 1967, Masaru Kohno, won a Gold medal for guitar making at the Liege Concours National de Guitares in a competition juried by Ignacio Fleta Ignacio Fleta, Robert Bouchet, Joaquin Rodrigo, and Alirio Diaz. The famed french luthier, Daniel Frederich, won the Silver medal. The guitars that he built from 1961 thru 1974 in the smaller workshop are rarer than those built after he moved to a 4,000 sq ft workshop in 1975. Among the famous guitars who have concertized with Masaru Kohno's guitars are Julian Bream, Oscar Gighlia, and Sharon Isbin.
This guitar is in excellent condition--no cracks or hidden problems. It is set up properly, and is comfortable to play. Its owner, describes it has having a "resonate, loud, and wonderful sound."