2017 Paulino Bernabe Model 640mm, Concert Classical Guitar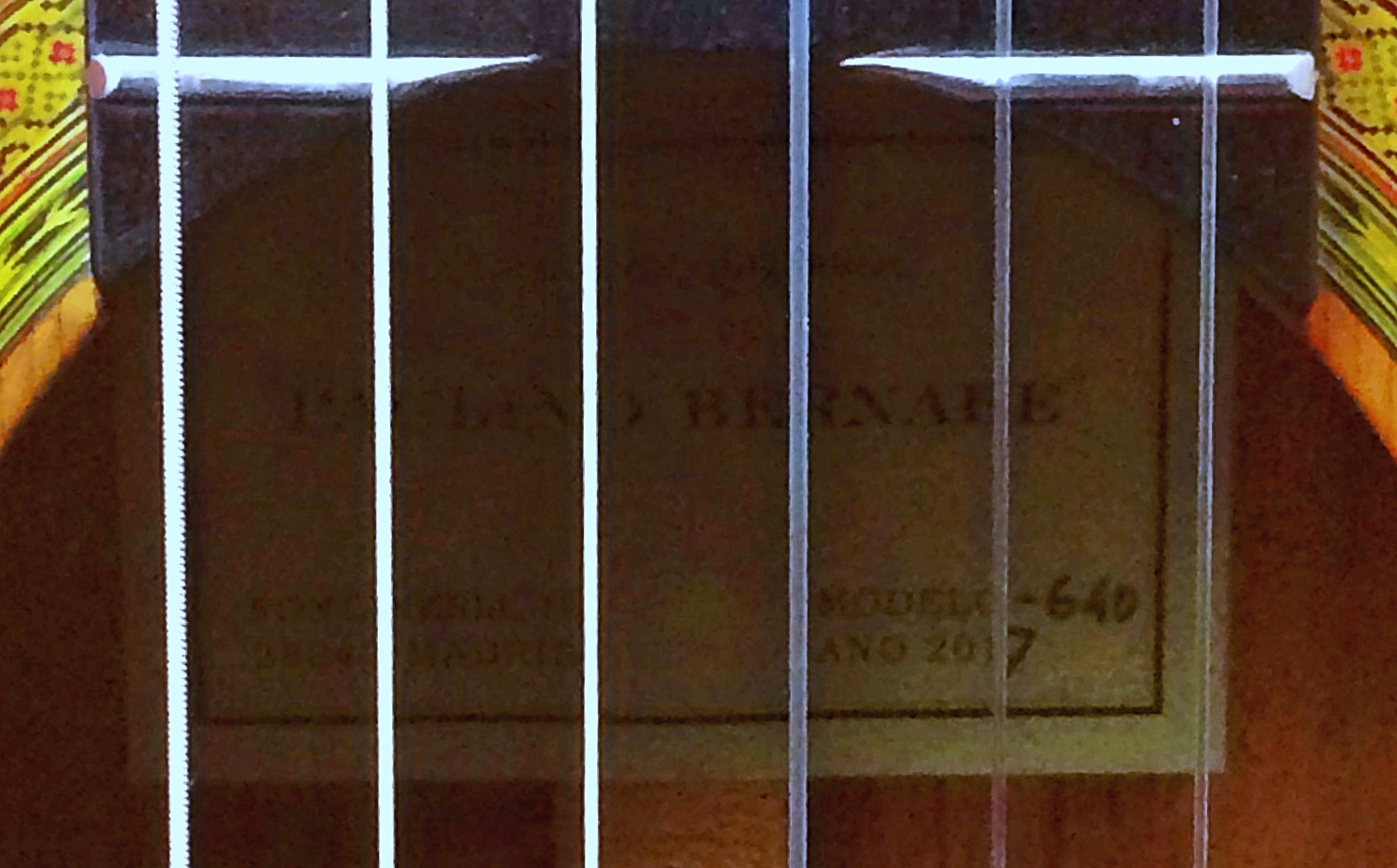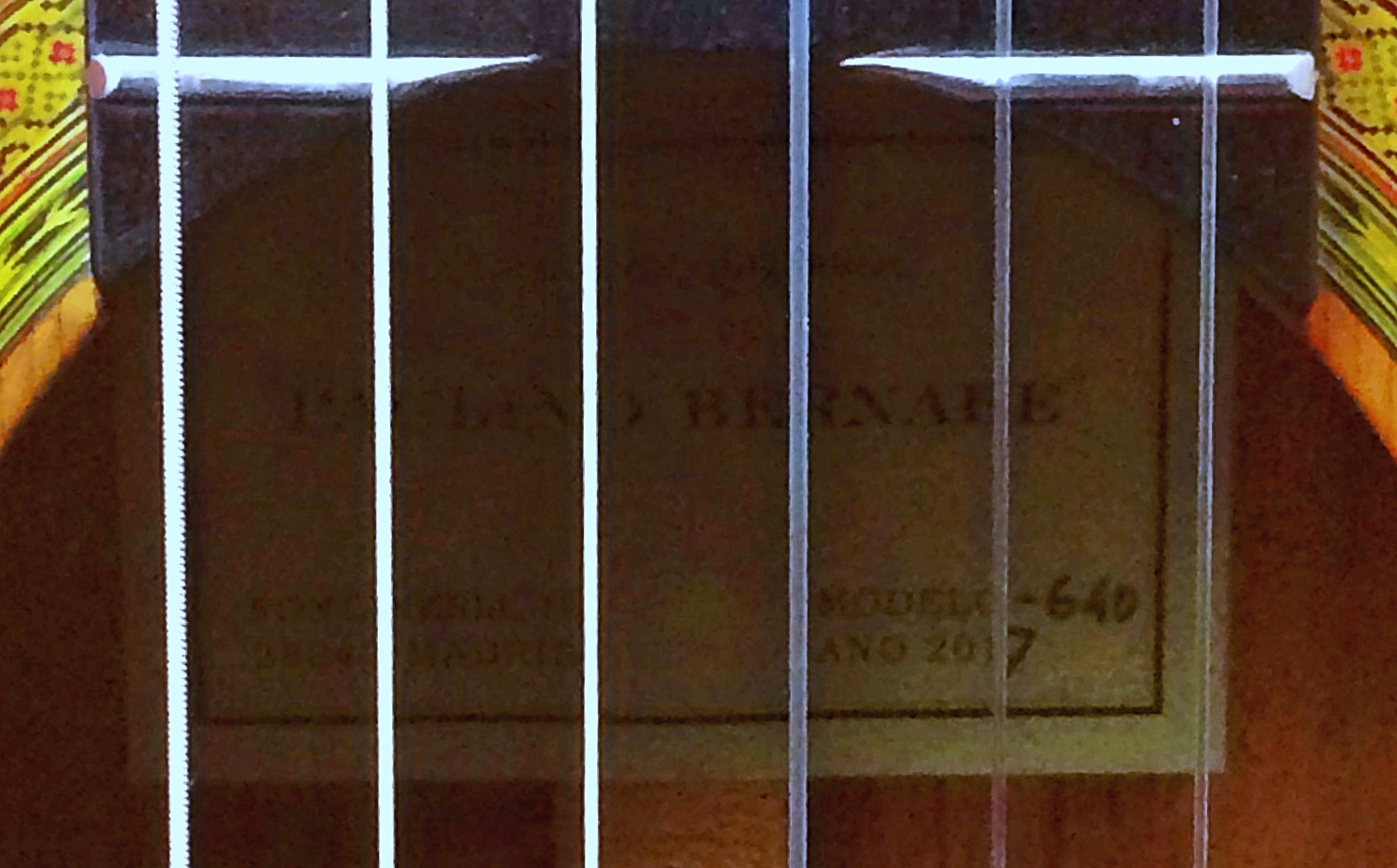 sold out
2017 Paulino Bernabe Model 640mm, Concert Classical Guitar
Make: Paulino Bernabe
Model: Model 640mm
Model Year: 2017
Top: Canadian cedar
Back & Sides: Brazilian Dark Macacuaba (Platymiscium Spp).
Scale: 640mm
Nut: 52mm
Finish: French polish
Tuners: Schaller (German)
Strings: PB strings
Country: Spain
Condition: New
Location: Tucson, in-stock.
Case: A Hiscox hardcase made in England is included.
Notes: None of the woods used in building this guitar require CITES permits to import or export.
The Spanish luthier Paulino Bernabé Roman (born in 1960) is a world class maker as was his father, Paulino Bernabé Almendariz (1932-2007). Although he literally grew up in his father's shop, formally began he working with his father in the early 1980s, and they worked side by side for 30 years. Like his father, Paulino Jr. is a not only a superb craftsman, but also an experimenter constantly seeking to improve both construction methods and various sound qualities of the guitar. This guitar is made in Paulino's Madrid shop where he four qualified luthiers and a couple of apprentices that work under his supervision. This model is made entirely by hand using the traditional tools and techniques that luthiers have long used, then it is hand varnished by M. Paredes, an expert at French polishing, with a degree from Madrid's School of Arts and Crafts. The result is a guitar that is both visually stunning, and one that has superb sound quality. This model shorter 640mm scale offers players greater comfort especially for the left hand when long stretches are called for by fingerings. It is fitted with German made Schaller tuning machines, whose worm is made to smoothly mesh with the gears, allowing greater easy an accuracy of tuning. Although it has a shorter scale, it is exceptionally responsive, has great sustain, and has the power to fill any concert hall. This guitar is not only powerful, but is well balanced. It sings in every register, and offers the player both evenness of notes, and a rich palette of color. In short, everything one expects in an instrument of high caliber. This model comes in a Hiscox case.