2017 Mariano Conde Model EF 4/5 Flamenco Guitar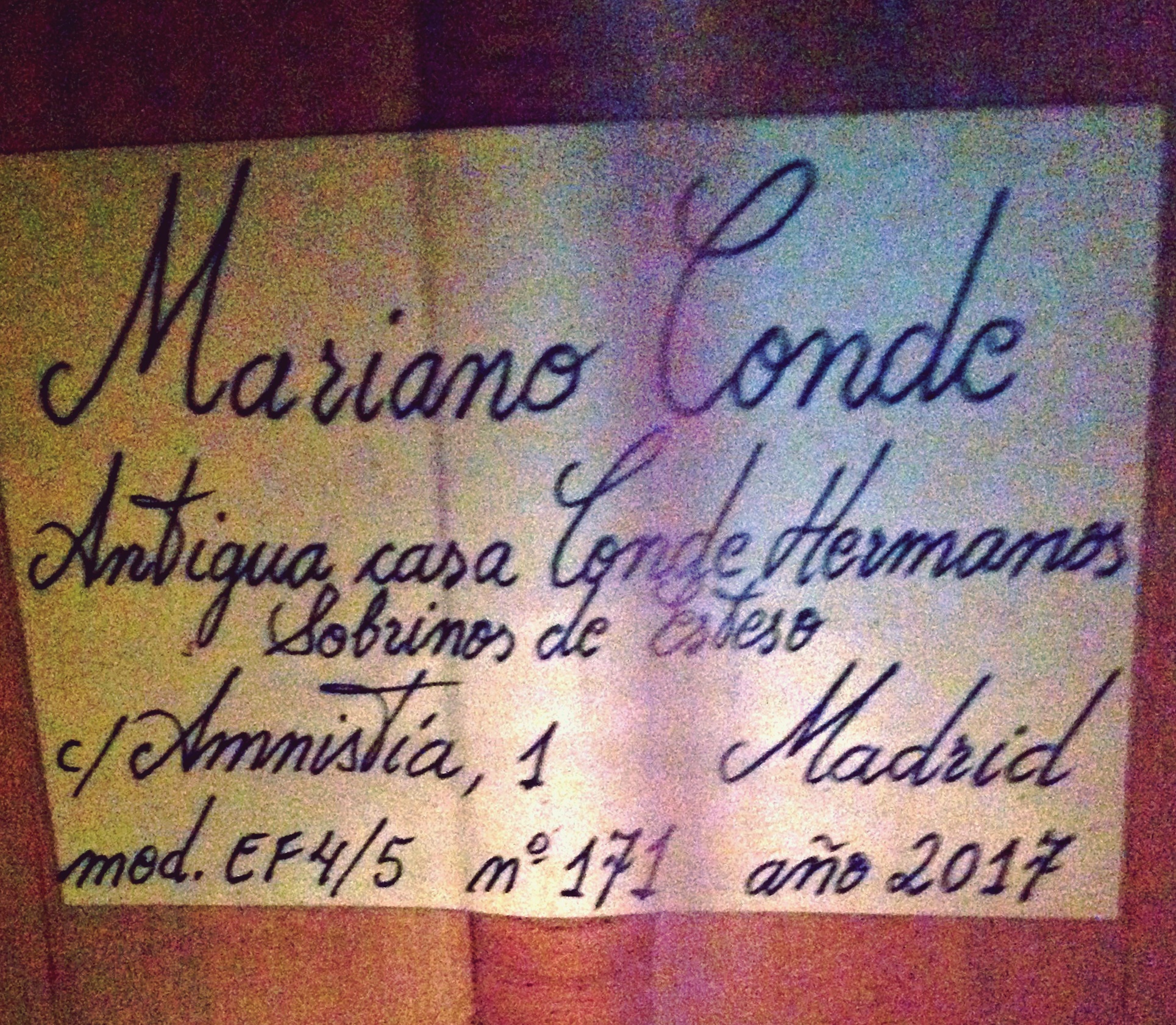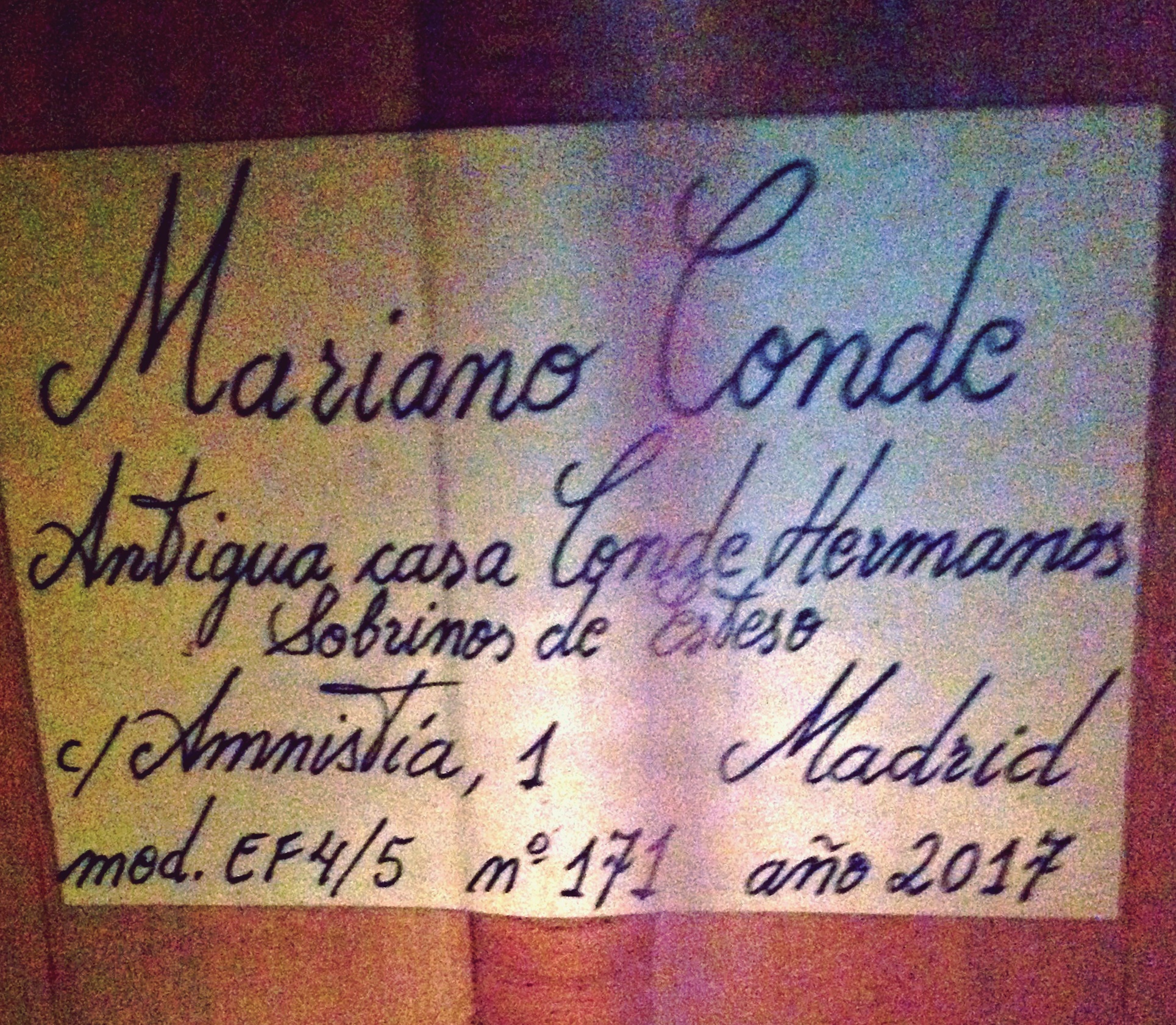 2017 Mariano Conde Model EF 4/5 Flamenco Guitar
Make: Mariano Conde
Model: EF 4/5 Flamenco Guitar
Model Year: 2017
Number: 171
Top: German Spruce
Back & Sides: Spanish cypress
Scale: 660 mm
Nut: 52mm
Finish: Orange tinted lacquer
Tuners: Gotoh
Made in: Spain
Condition: Excellent
Location: USA
Notes: If this guitar contains any rosewood, it would require a CITES permits to export.
Mario Conde (b. 1959) is one of the sons of Mariano Conde (1916-1995) (one of the three Conde Hermanos) who were trained by their Uncle Domingo Esteso (1882-1937), one of the world class luthiers to come out of the Manuel Ramirez (1864-1916) workshop. The Conde family knows how to build flamenco guitars, so they remain the choice of many professional flamenco guitarists. There is a tiny chip on the back of one horn on the Media Luna headstock.