1984 Jose Ramirez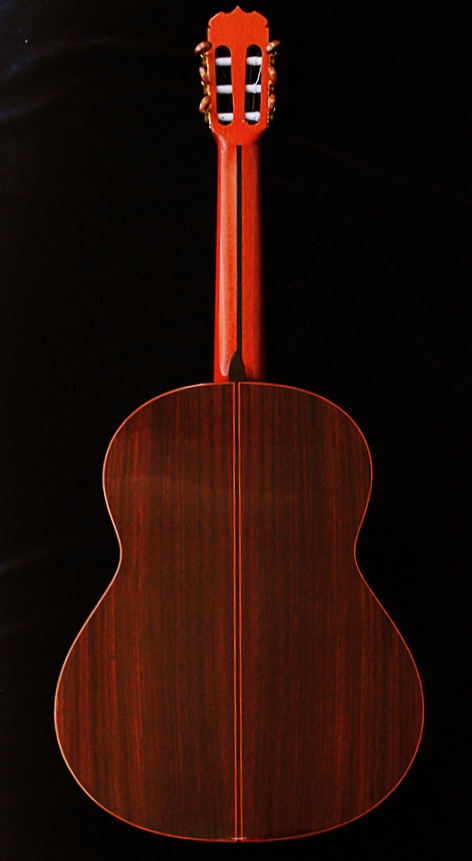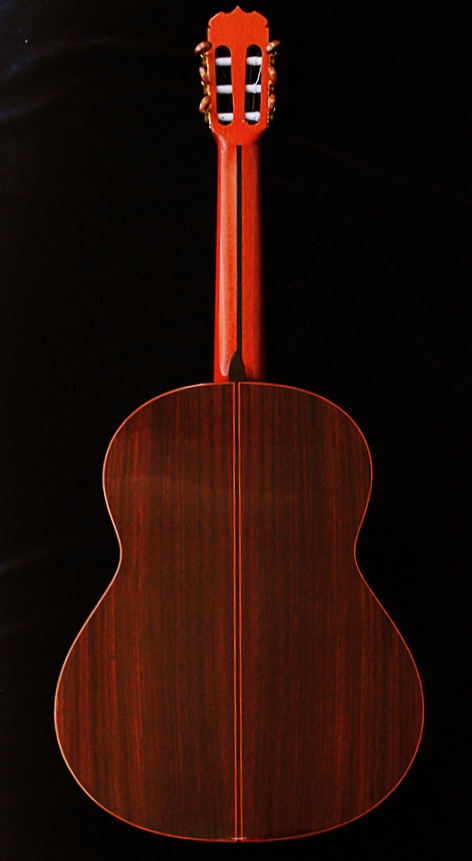 1984 Jose Ramirez
Make: José Ramirez
Model: 1a De Camera Model Concert Classical Guitar
Model Year: 1984
Top: Canadian Cedar
Back & Sides: Brazilian Rosewood
Scale: 664mm
Nut: 54mm
Finish: Lacquer
Tuners: unknown.
Country: Spain
Condition: Used - Excellent
Location: Israel
Note: PRICE IS IN EUROS.
NOTES: This guitar contains rosewood (dalbergia), and cannot be exported without a CITES permit.
This 1984 Jose Ramirez III 1a concert classical guitar is from the heyday of Ramirez when Andres Segovia was playing a Ramirez. This is a De Camera model--an innovation that Jose Ramirez III developed in an attempt to tame wolf notes, (weak notes). His solution was to place a piece of rosewood inside the body that follows its internal contours so as to reshape its internal architecture and change how it behaves acoustically, minimizing this problem. The guitar itself is in excellent condition, apart from a couple of string burns and a few tiny dings on the top. The gears do not appear to be the original Fustero machines, and are of an unknown make. PLEASE NOTE THIS GUITAR IS PRICED IN EUROS.