2011 Stephan Schlemper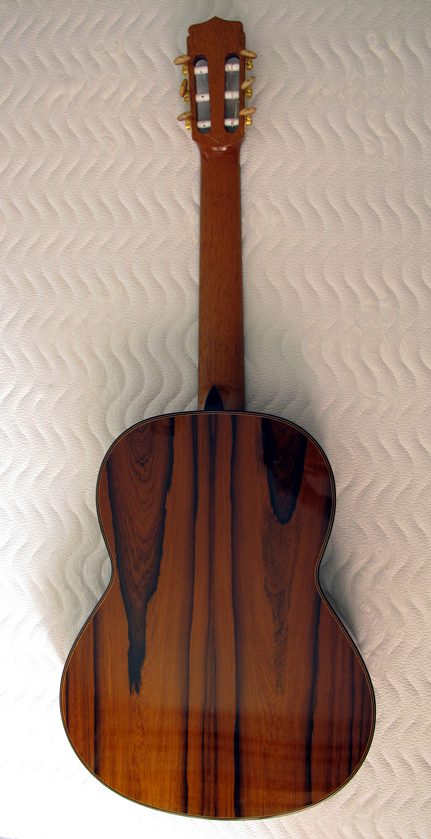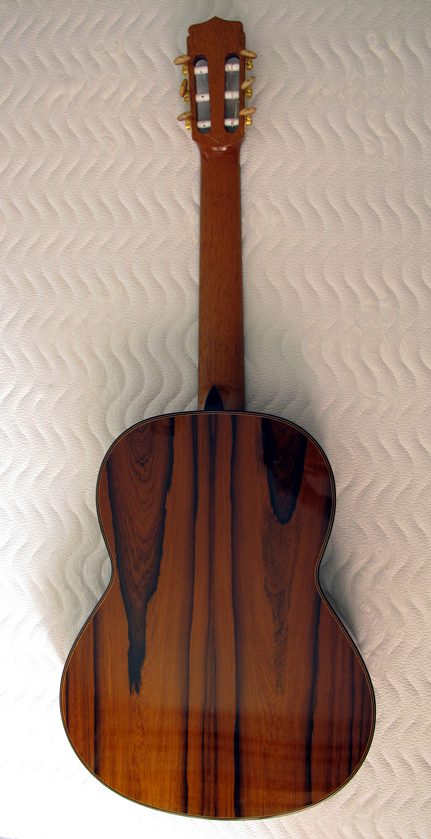 2011 Stephan Schlemper
Make: Stephan Schlemper
Model: Ebanista
Model Year: 2011
Top: Western red cedar
Back & Sides: Madagascar rosewood
Scale: 650mm
Nut: 52mm
Finish: Top French polish, lacquer back and sides
Tuners: Gotoh premium
Country: Germany
Condition: New
Location: Shanghai
NOTES: This guitar contains rosewood (dalbergia), and cannot be exported without a CITES permit.
PLEASE NOTE THIS GUITAR IS IN SHANGHAI AND IS PRICED IN US DOLLARS. Stephan Schlemper is a German luthier who lives in Worpswede (near Bremen). He started building classical guitars than 30 years ago, and began his career by apprenticing in the workshops of the Spanish luthiers Manuel Contreras and Antonio Marin Montero. Later, he went to Brazil where he interned in lumberyards to learn about fine woods. He then studied engineering, before returning to making guitars. Stephan makes only a few guitars each year, usually to order. Schlemper guitars are played by a number of professional guitars including Leo Brouwer, Thomas Kirchhoff, Krzysztof Pelech, Shin-Ichi-Fukuda. Duo Montes-Kircher, Costas Cotsiolis, Craig Ogden, Paul Galbraith, Jean Marie Raymond, John Zaradin, Ricardo Gallén and Feliu Gasull. This guitar is his Ebanista model, which offers a powerful sound, and fast attack, with strong basses. The back and sides are finished with shellac grounding and nitrocellulose lacquer. The top has a mat shellac French polish finish. One of the distinctive features of the Ebanista model is its double bridge, which improves the attack. This guitar is in excellent condition, although it does have a tiny crack in the finish on the left waist due to the high humidity in Shanghai. The guitar is fitted with a golpeador (tap plate) to protect the top from wear as can be seen in the photos. The guitar is set up well, and plays very comfortably.