2014 Cordoba Model "1937" Hauser Ltd Concert Guitar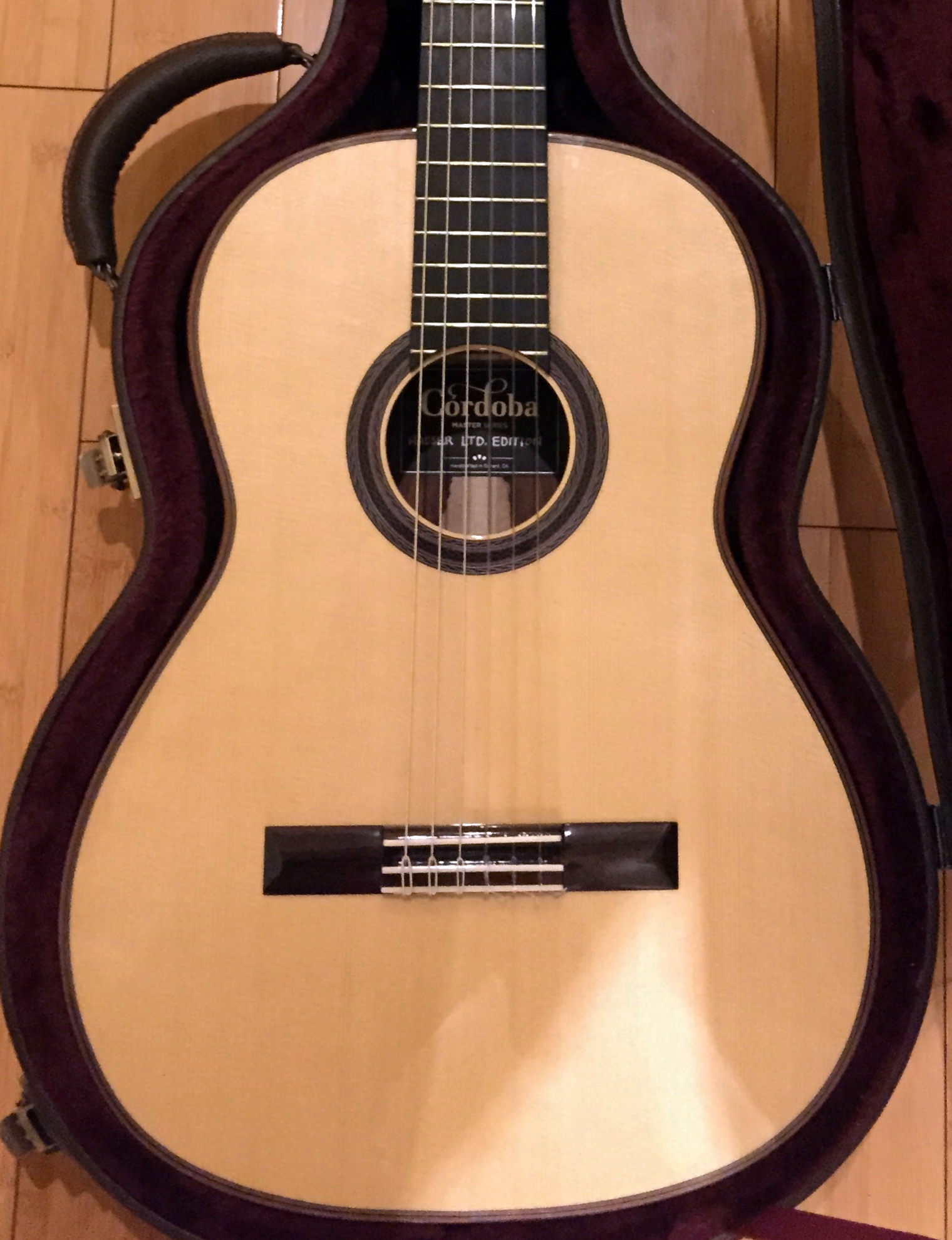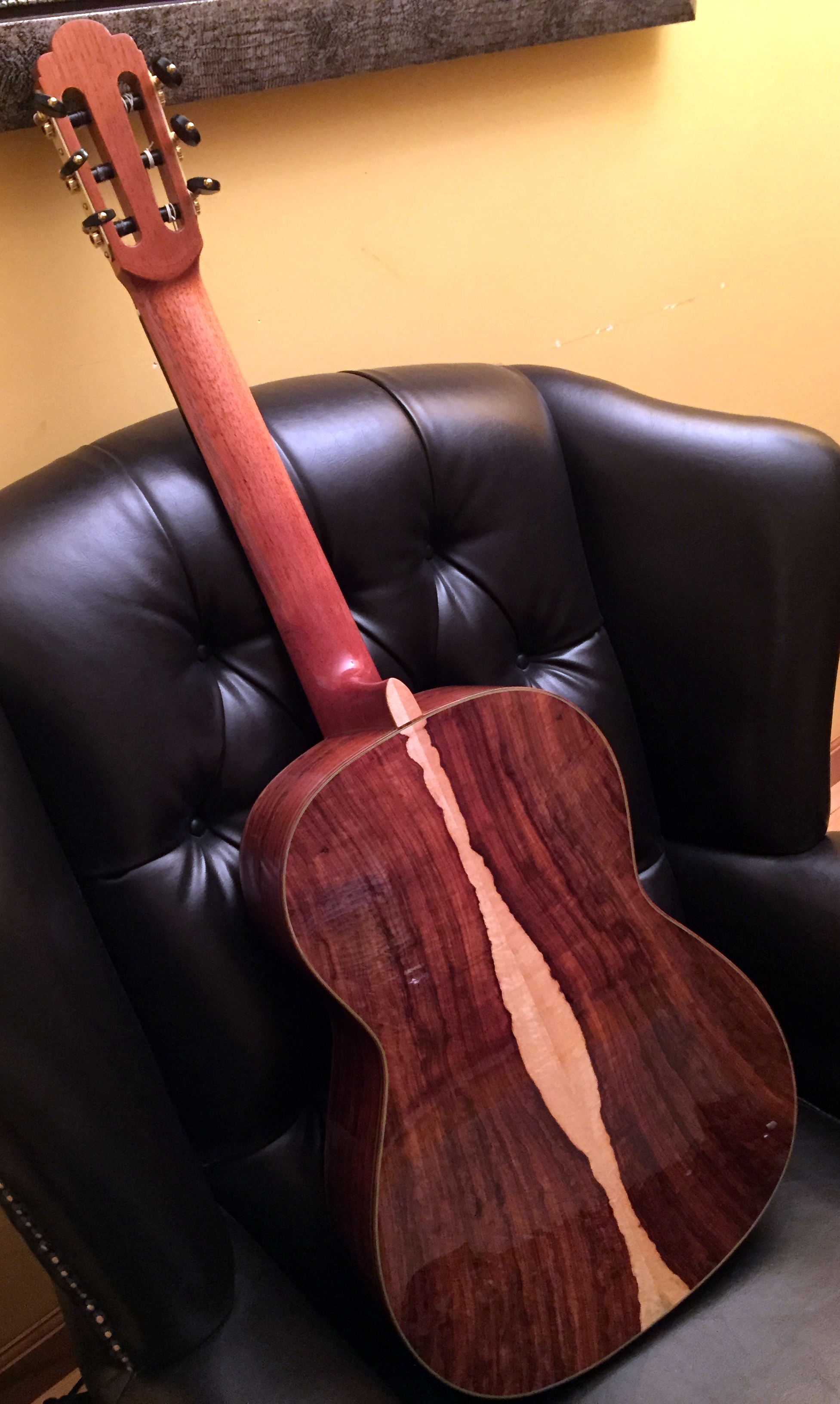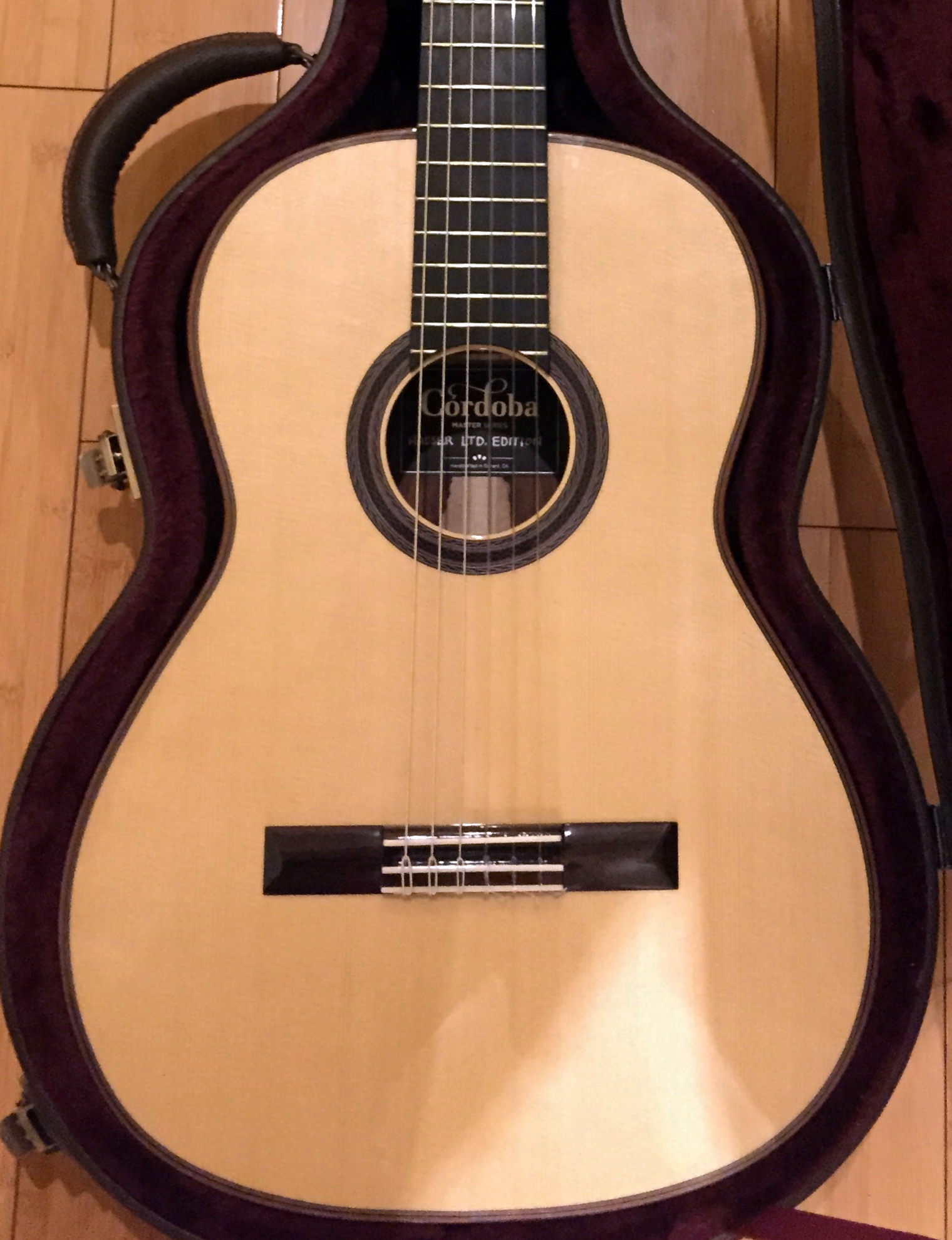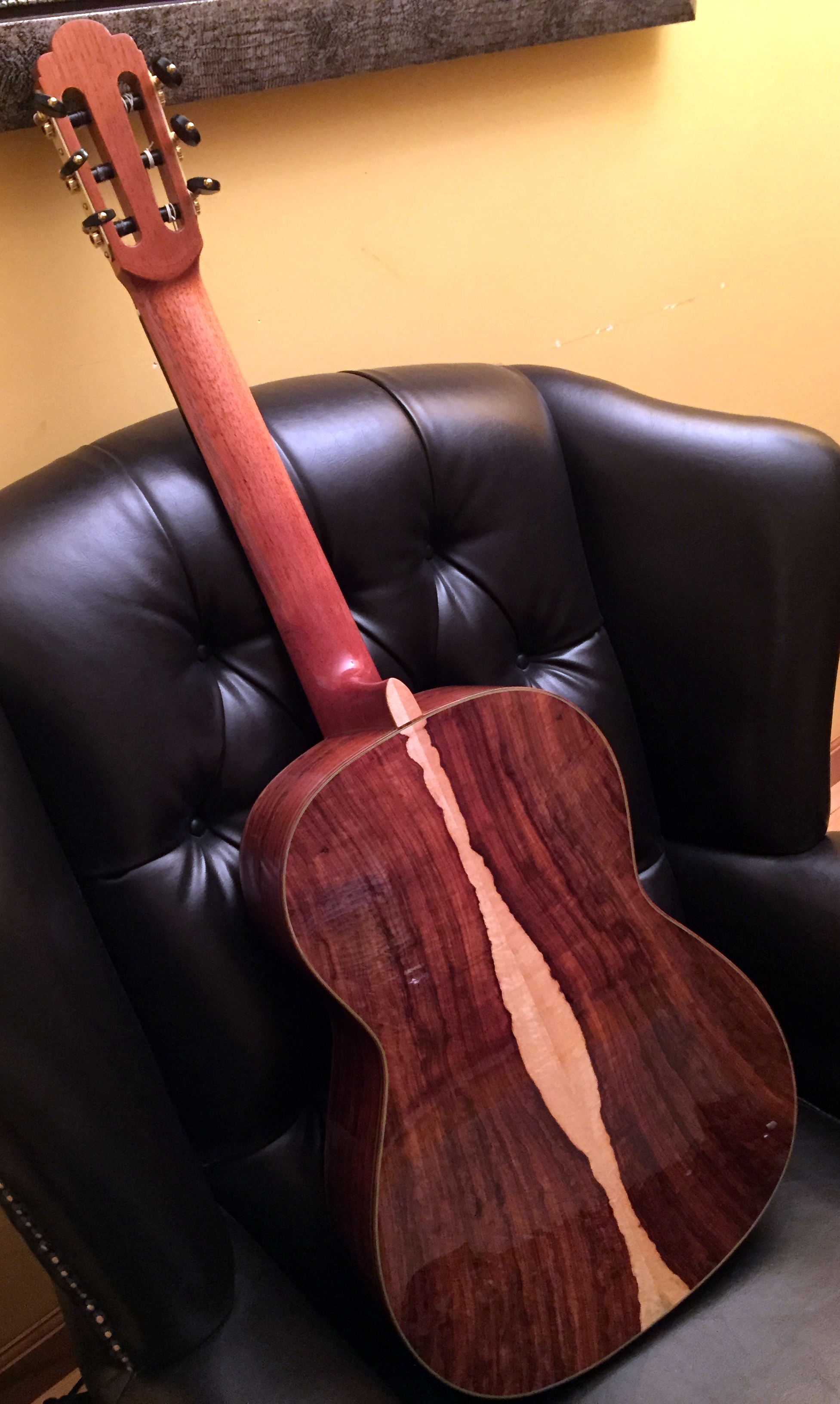 2014 Cordoba Model "1937" Hauser Ltd Concert Guitar
Make: Cordoba
Model: 1937 Hauser Ltd Concert Classical Guitar
Model Year: 2014
Top: Engelmann spruce
Back & Sides: Granadillo (P. pleiostachyum)
Scale: 650mm
Nut: 52mm
Finish: High gloss polyurethane
Tuners: Cordoba Master Series golden tuning machines
Country: USA
Condition: Used - Excellent
Location: Moldova
NOTE THIS GUITAR IS ONLY AVAILABLE IN MOLDOVA. IT IS PRICED IN USD.
This 2014 Cordoba Hauser" Ltd model is patterned after the 1937 Hermann Hauser Sr owned by Andres Segovia. In making this guitar Kenny Hill has studied extensively plans drawn of this guitar, and faithfully integrated its design into this model. Its remarkable sound, and perfect balance, crystal-like clarity, bell-like trebles and sturdy basses, are true to this model's DNA, Overall, it is easy to play, has a very comfortable neck shape and easy action.
NOTE. THIS GUITAR IS IN MOLDOVA. Granadillo (P. pleiostachyum) is now listed as endangered species and so come under restrictions, Due to its CITES status, this guitar can not be exported, and so is only available to residents of Moldova.